Project Ideas presented at the CELTIC-NEXT Proposers Day on 7 May 2015 in Oulu
5G Positioning technology for future mobile services (Giuseppe Destino, Matti Latva-aho, University of Oulu)
5G+ Approach: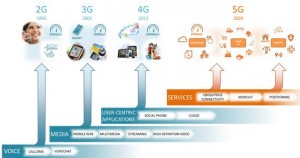 Unique co-design of communications and positioning
Built-in feature of mobile network
Scalable performance (1 cm -10 m)
Minimal impact (<1%)
Indoors and outdoors
Demonstration
Looking for:
SME (LBS developers)
SME (System integrators)
Large company (Mobile network)
Large company (Operators)
Contacts:
Dr. Giuseppe Destino
giuseppe.destino (at) ee.oulu.fi
Prof. Matti Latva-aho
matti.latva-aho (at) ee.oulu.fi
ROBust INterworking Heterogeneous networks for brOadband access, smart-grid cOntrol, and Dependability - ROBIN-HOOD (Nandana Rajatheva, University of Oulu)
Basic idea is the exploitation of scattered wireless local access networks (gateways) to integrate mobile cellular networks

Beyond integration of public hot-spots
Capacity enhancement
Coverage enhancement (incl. indoor/outdoor)

Moreover, the proposed heterogeneous system also provides

Dependable communication infrastructure (disaster relief)
Supporting backbone for smart grids control

Gateways (e.g., WLAN, etc.)

Scattered
Connected by fibre, satellite, broadband wireless, etc.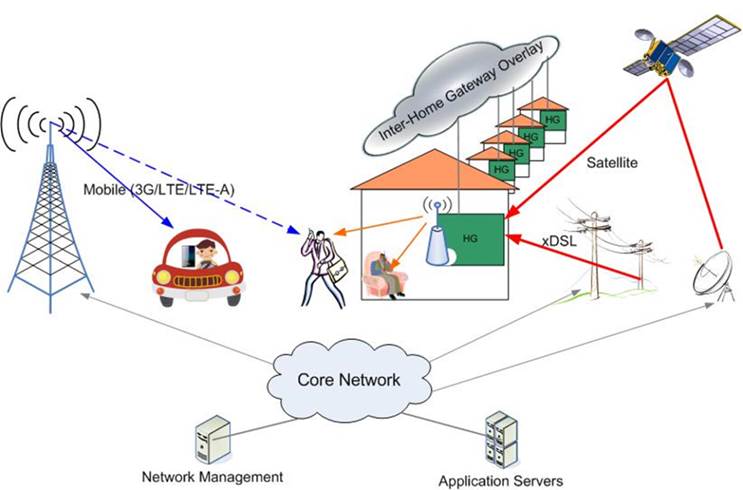 Contact:
Prof. Nandana Rajatheva
University of Oulu
E-Mail: rrajathe (at) ee.oulu.fi
Telephone: +358451059981
Web :http://www.ee.oulu.fi/~rrajathe/
Reliable Industrial Communication Over the Air - ReICOvAir (Marko Sonkki, University of Oulu)
The Plan:
Analyse challenging scenarios of wireless industrial automation, derive requirements, and define test cases
Perform measurements (environments, frequencies)
Update and validate the QuaDRiGa channel model
Implement emulation/validation environment (testbed)
Standardization of test-cases (rating system)
Results:
Emulation/validation platform for industrial communication systems, based on:
Channel model for industrial environments
Software and hardware channel emulators
Standardized rating of wireless communication systems
–> Proven and qualified performance of wireless communication systems for the industry
Contacts:
Marko Sonkki
University of Oulu, Centre for Wireless Communications
email: marko.sonkki (at) ee.oulu.fi
web: www.ee.oulu.fi/~msonkki/, www.cwc.oulu.fi/
Frank Burkhardt
Fraunhofer-Institut für Integrierte Schaltungen IIS
Am Wolfsmantel 33, 91058 Erlangen, Germany
email: frank.burkhardt (at) iis.fraunhofer.de
Tel: +49 (0)9131 776 6312
web: http://www.iis.fraunhofer.de
Digital Health Services for 1. MyData & 2. Hospital (Jarmo Pääkkönen, Centre for Health and Technology Passion for life)
1. MyData in eHealth Cloud:
MyData is a human-centered approach to personal information management and processing.
MyData integrated with health and care

All the data of person as Big Data
Not only health, even that is in our interest

Integrate MyData and welness as one
Looking for Big Data integration and health care piloting cases
2. Hospital IoT and Location
Integrated IoT and Location services

inside and outside hospitals as care service

New location option 5G offers efficiency
Emergency situations:

Ambulance arrives to hospital, care preparation
Situation (temperature, hart rate, feeling etc.)
Contact to specialists with care needs

Care situations:

Patient location in hospital and between them
Communication to care everywhere
Patient situation (temp, hr, feeling, video etc.)

Special equipment for care:

Moving of different devices in hospital needs located
Status of the equipment (battery, readiness, automatic start of device)
Devices attached to persons and beds when patient move
Rented or stolen devices to be located outside the hospital
Contact:
Jarmo Pääkkönen
Linnanmaa
90014 University of Oulu, Finland
E-Mail: jarmo.paakkonen (at) oulu.fi
Mobile: +358405433422
Web: http://cht.oulu.fi/
http://www.readiforhealth.eu/
Passion for life – the digital heath preventor platform (Jan Aidemark, Linda Askenäs, Linnaeus University)
Make the most of IoT, big data and sharing community with elderly people
"Passion for life" is a spread concept that makes people aware of what they can do in their daily life to live healthy longer. It is about breaking common patterns, be aware of improvements, proceed from theory into action and make changes in your own life.
The program consist of six areas; empowerment, safety at home, nutrition, active living, social life, medications.
http://plus.rjl.se/infopage.jsf?nodeId=33037
Our idea is to bring this proven and spread concept to a new area were we bring the most out of ICT to assist in the goal. By co-designing and developing a platform, integrating technologies and tools we would like to support all six areas.
Challenges:
Individual level:
Integration of diverse datasets, sensors, tools and applications to a common database structure (local, cloud, central), based on auto. recognitions of data.
Video, voice, photo and picture and text conversions (to enable different impairments)
Identifying thorough multi-analysis of IoT data unconscious problem areas (AI, agents compare different datasets)
Group
Social level:
Video call ability for non-connected phones (eg. voice avatar based on picture)
Non invasive ongoing sharing and supporting each other
International Community level:
Language translator voice and text in real-time
Big data analysis, trends, patterns, prognosis, comparison with group of individuals with same situation.
Contact:
Dr. Niclas Eberhagen
E-Mail: niclas.eberhagen (at) lnu.se
Telephone: +46 470-70 8498
Web: http://lnu.se/employee/niclas.eberhagen?l=en