Project Ideas presented at the CELTIC-NEXT Proposers Day on 29 June 2015 in Paris
OISE - Optimization Integration Energies Systems (Jacques Noel, JnCo)
Vision:
Delivering abilities to reach 100% sustainable energy sources for any kind of territory, whatever its size, resources, needs, situation.
-> scheduling and monitoring energies flows, according production – consumption at RT, considering many scales (time, space …) =
Optimization and Integration of the energy systems.
Levels for flexibility :
Demand side response
RES as part of the grid (ancillary services)
Multi sources Hybridization
So, the system you have to optimize is the whole value chain of local energy area.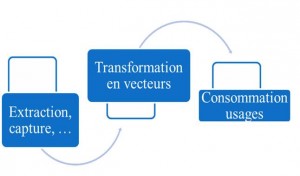 Contact:
Jacques NOEL
jacquesnoel (at) orange.fr
+33 671628805
Smart and Energy Efficient end to end security deployment platform for IoT (Francois Tuot, Gemalto)
Need 2 types of credentials:
Credentials to secure transport
Credentials for applicative security
Challenge: move from manual to managed provisioning.
Content:
An innovative architecture supporting the separation of data communication & credential distribution
Fine grain authorization management to automate credential distribution.
Enhanced credential protection in IoT nodes
Ultra low power secured radio
Energy efficient cryptography
Final demonstration via use cases in smart city environments
Expected Outcome:
Solutions provided will allow secure and reliable deployment of IoT services in a short term perspective
Facilitate the deployment of use cases involving a peer to peer business model in addition to the traditional provider/subscriber model
Ultra low power secured IoT Nodes
Standardization of credential management for IoT
Contact:
Francois TUOT
Industrial Relations, Collaborative Projects Coordinator
Tel: +33 1 55 01 61 62                   Mob: +33 6 14 70 74 56
6, rue de la Verrerie, CS 20001, 92197 Meudon cedex – France
francois.tuot (at) gemalto.com        www.gemalto.com
Secure Service-Oriented Scalable Smart IoT - SIoT (Adrien Becue, Airbus DS Cybersecurity)
Motivation: Increasing need for secure services that are
Web-based, agile, software-defined, QoS enabled
Connecting many smart IoT devices
Interoperable among EU countries
Secure, privacy-aware and auditable
Safe, robust and scalable
Use Cases: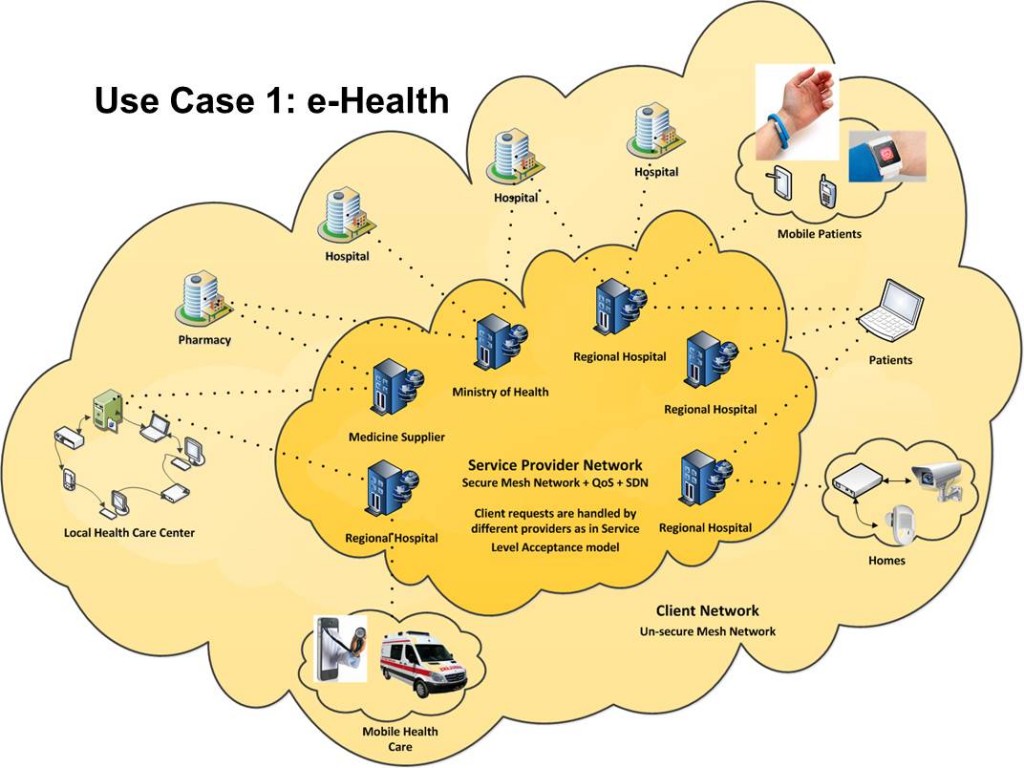 e-Health: manage a patient from country A in country B
e-Invoice: manage invoice from country B to country A
Research Problems:
Services
Service discovery and handshakes
Service controller design (cross-layer interactions)
QoS management
Service-oriented networking
Interoperability
Manage diverse authentication mechanisms
Comply with different regulations regarding transactions & patient data privacy
Standardize data formats and ensure compatibility
Manage centralized / decentralized network architectures
Security
Strong authentication based on smart devices
Data privacy, confidentiality, integrity and auditability
Resilience to cyber-fraud and data theft
Safety
Reliability & autonomy of smart devices
Network self-healing & automatic reconfiguration
Seamless scalability
Contacts:
Görkem Ülkar
gorkem.ulkar (at) ideateknoloji.com.tr
Adrien Bécue
adrien.becue (at) airbus.com
Tele-Monitoring System for Water and Tele-Monitoring System for Water and Underwater Environments using Cloud and Big Data Systems (George Suciu, BEIA Consult)
Main benefit of the idea?
Real time visualization and analysis of risk factors for environment, public health and public safety.
What makes the added value?
The platform provides an interface that users can access anywhere, at any moment, via Internet.
Why should I participate in the project?
To participate into an innovative consortium in order to accelerate and implement new IoT, M2M-radiotelemetry solution.
Objectives:
Develop a tele-monitoring system that integrates an water and underwater network with different sensors connected to a cloud platform that can offer real time information
Advance the technology for M2M communications in water and underwater environments, especially where no GSM coverage is available
Solve the constrains produced by the water environments, caused by the specific channel propagation and harsh operating conditions must be taken into account
Expected results: 
Tele-Monitoring system for water and underwater environments using Cloud and Big Data systems
Market relevance?
Accidental water pollutions, water hydro-plants, public safety
What is the innovation?
Wireless communication in the water and underwater environments, real time visualization of the water and underwater events
Business impact?
Reduced costs and risks through cloud, integration of existing systems, new applications
Contacts:
George Suciu Sr. (eorge.suciu (at) beia.ro)
George Suciu Jr. (george (at) beia.ro)
Tel: +40-21-3323006 www.beiaro.eu
Some satellite related aspects and topics (Adam Kapovits, Eurescom)
Considering the still persisting gap between the two communities, satellite and terrestrial, Eurescom sees a role for itself to support a dialogue between the two communities eventually leading to the proper integration of satellite networks with terrestrial ones.
The 5G, IoT and satellite triangle
5G and satellite
5G was identified as a unique opportunity for integration of satellite with terrestrial as 5G by definition should encompass all transmission technologies
5G and IoT
IoT is identified as a major application area in 5G, representing a completely different set of requirements than the other major application area, content delivery
Satellite in 5G and IoT
Satellite can bring unique benefits to 5G and nicely complement terrestrial solutions (broadcast, large coverage area, very high sharing of the backhaul environment)
Satellite can also contribute to the support of IoT applications in 5G (e.g. maintenance of edge nodes)
Potential topics of interest
Need for trialling and demonstrating key 5G technologies incorporating satellite components and using IoT as one of the main application area – the other being content delivery
Satellite can bring/offer mature technology and solutions, (e.g. regarding modems, etc.) that may fit in terrestrial concepts and nicely complement them – connectivity for very high speed mobile nodes (high speed trains, etc.)
The satellite ground segment is currently being re-thought and undergoing the same transformations dictated by software defined networking just as any terrestrial network components
Early attempts are on their way to make space segment technologies and payloads ready to accept virtual machines, offering entirely new opportunities, including separation, redundancy, testing in lab on the ground and shipping to space new functions
IP enabled video distribution via satellite is another interesting segment and likely candidate for convergence with terrestrial in the process of CDN evolution
Contact:
Adam Kapovits
kapovits (at) eurescom.eu
www.eurescom.eu
Indoor geolocation application on smartphone / tablet - Lockos (David Herve, IT_Link)
LOCKOS main objectives:
Develop an indoor geolocation solution at lower cost
Use last generation smartphones / tablets as hardware platforms
Minimize the support infrastructure of this solution
Provide end users with a calculation engine
Project advantages:
Autonomous solution based on inertia: no need to deploy a significant hardware architecture
Solution optimally using inertial sensors (not reduced to the Dead Reckoning = pedometer) in the form of a strap-down navigation
Solution exploiting all available sensors on a smartphone (magnetometer, GPS, Wi-Fi, 2G/3G/4G, photo and video) through an optimal data fusion
Solution performing all the calculations "on board", exploiting the computing resources of modern smartphones
Scalable solution based on the available sensors (pressure sensor, NFC …)
Examples of Project Applications:
Civil: Alert message dissemination in case of aggression in the metro, Navigation to an underground car parking
Security: Guidance of firemen in buildings

Contact:
David HERVE
dherve (at) itlink.fr – 02 99 27 53 27
http://www.itlink.fr
Utilization of NFV to support IoT services in heterogeneous networks and clouds (Sami Ruponen , VTT)
NFV and Distributed Computing applied to IoT infrastructure and services
convergence of IoT function virtualisation, software networking and heterogeneous clouds
handling and processing of IoT traffic efficiently throughout the network, from centralised clouds to distributed network edges
easy scale up/down and mobility of IoT services
"IoT virtualisation"
access to local/platform physical capabilities (HW, sensors, locality, etc.)
abstraction of the dispersed HW platforms using lightweight virtualization mechanisms
sharing of IoT infrastructure in multi-service, multi-tenant environments
Outcome
flexible IoT HW deployment and service provisioning, and service migration and mobility
common NFV management and service (lifecycle) orchestration
facilitated IoT application development for heterogeneous clouds
Open Innovation Platform combining SDN, NFV and lightweight IoT virtualisation
Impact
rich and novel IoT services offering and cost-efficiency, new business models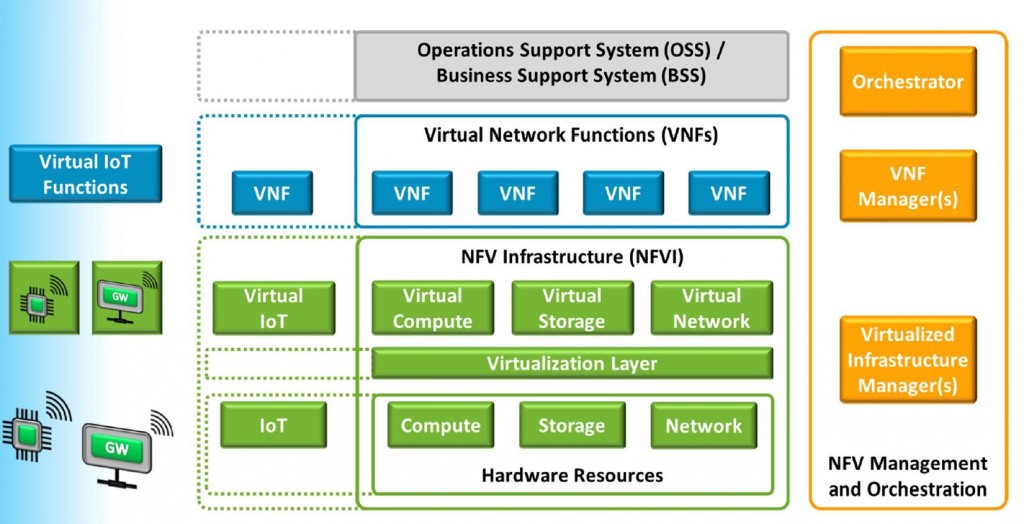 Contact:
Sami RuponenVTT Technical Research Centre of Finland
sami.ruponen (at) vtt.fi
+358 (0)40 356 7660
http://www.vttresearch.com
Scene Interpretation For Blind And Visually Impaired People - ProVisual (Eli Sofer, GeoSim)
Vision

ProVisual aims to support independent active living of the blind and visually impaired people and enhance their quality of life and integration within the society.
ProVisual will enable the blind to detect, identify and avoid obstacles on his way and assist in finding his way to a specific target or object.
Objectives
To revolutionize quality of life and significantly enhancing the mobility and independence of the blind and visually impaired people.
Enabling the blind to detect, identify and avoid obstacles on its way and assist in finding the way to a specific target or object.
Content
Implementation of wearable prototype consisting of the multi-sensors unit, the data processor and the Gigabit communication link.
Implementation of Simulator emulating 3D imaging sensor emitting cloud of voxels representing 3D physical surrounding.
Implementation of algorithms for sensing the environment and analysis of 3D and 2D data for building World Model information describing the semantic properties of the environment
Expected outcome
Implementation of wearable compact multi-sensors unit, including 3D imaging sensor and high resolution CCD cameras, linked by Gigabit communication link to parallel processing unit enabling image understanding, scene description, obstacles detection and objects recognition in a dynamic environment.
Contact:
Eli Sofer, Geosim
elisofer (at) geosim.co.il
+972 544 997 996
4 Hatnufa St. Kiryat Area P.O.Box 3899, Petah Tikva 4951022, Israel
www.geosimcities.com
CitySense (Mikko Pitkanen, University of Jyväskylä)
The City owns the real estate and is investing in infrastructure, gateway solutions, standards, and platforms
Piloting the business & service value-model
Research on social acceptability: privacy, security, benefit
1. Easy Experimentation
Experimentation is made easy for horizontal apps
City owned real estate, which is close to city center
City committed to build sensor and ICT infrastructure and facilitating trials
Application infrastructure for horizontal apps from energy and utility to wellbeing and senior services.
Greenfield apartments with pre-installed infra + retrofit office to old paper mill.
It is a "manageable size" of an area, construction starting now and growing gradually to 5000 inhabitants / 2200 workplaces by 2025.
2. Ecosystem evolution
City is supporting the ecosystem and willing to hand it over to a operating company.
We invite companies experimenting with their offering and positioning them in the Kangas ecosystem.
The users range from kids to seniors, workers of firms and educational institutions who are participating in experiments.
Available infra and experimentation culture supporting trials with data and feedback collection.
Contact:
Mikko Henrik Pitkänen
Head of Project Management, Agora Center, University
P.O. Box 35, FI-40014, Finland
http://agoracenter.jyu.fi
mikko.h.pitkanen (at) jyu.fi
+358 400 247409
Encrypted Cloud Platform PEPS (Henri Binsztok, MLstate)
Cloud platforms are increasingly popular (analogy with electricity production in factories)
But raises major concerns: Who controls the data? How is privacy treated?
PEPS proposes to use end-to-end encryption to manage confidential data while being interoperable with cloud platforms and services
Outcome:
A cloud-based platform to handle confidential data compatible with major cloud platforms, that has a rich set of APIs to be easily integrated in other applications
Impact:
Provide technical barriers to control data
Enhance privacy of end-users (business and citizens)
Contact:
Henri Binsztok, PhD
MLstate
henri.binsztok (at) mlstate.com
+33 6 79 34 50 56
33 rue Galilée, 75116 Paris, France
https://mlstate.com