Project Ideas presented at the CELTIC-NEXT Proposers Day on 28 April 2015 in Vienna
ODSI Users' Club (Jean Philippe Wary, Orange Labs)
On-Demand-Secure-Isolation (ODSI) project:
Deliver on-demand isolated, secure and dedicated environments of services over (potentially third party) electronic equipment
Target mass production usages (low-cost and constrained CPU)
OSDI CELTIC-NEXT Project starting in July 2015
ODSI Users' Club proposal:
The ODSI project proposes to establish a dedicated users' club to develop an ecosystem and facilitate the adoption and deployment of the ODSI technology.
Early access to project deliverables
Privileged access to the technology and information of the consortium with constraints of confidentiality.
Consultative opinion on the project orientations.
Contact:
Jean-Philippe Wary, ORANGE-Labs
jeanphilippe.wary (at) orange.com
+33145296562 / +33642359198
Network Function Virtualisation and Edge Computing for IoT (Sami Ruponen , VTT)
Integration of IoT into software networking and cloud computing
NFV and Mobile Edge Computing applied to IoT infrastructure and services

sharing of IoT and NFV infrastructure in multi-service multi-tenant environments
handling/processing of IoT traffic efficiently throughout the network, from cloud to network edge
easy scale up/down and mobility of IoT services

"IoT virtualisation", turn legacy systems IoT capable

virtualise existing processes, sensors, and systems
Outcome:
Flexible IoT deployment and operation with common NFV management and orchestration framework used in Telco networks
Open Innovation Platform, combining SDN, NFV and lightweight virtualisation
Contact:
Sami Ruponen / VTT
sami.ruponen (at) vtt.fi
+358 (0)40 356 7660
Do business in more than one language? (Josef Brunner, Nativy GmbH)
Existing nativy software manages everything:
from hiring to billing, within the host CMS.
Collaboration wanted for:
Improving the user experience for clients
Developing a translation technology
Integrating new SaaS
Contact:
nativy GmbH
Josef Brunner – CEO
brunner (at) nativy.com
+43 660 5088 033
Marxergasse 24/2
1030 Vienna / Austria
www.nativy.com/connect
Spectrum Databases for IoT & Future Wireless Networks (Fisseha Mekuria, CSIR Meraka Institute)
A novel tool set to change frequency spectrum allocation, management and regulation.
Until recently it was tedious to check unused frequency channels. The technology to allow sharing of frequency channels by secondary broadband wireless networks, was unavailable.
Sharing of white space spectrum channels: Model-based Spectrum Toolbox: Techniques of Sharing and Reusing the spectrum without any interference, 5G, LTE-U, ……
The CSIR has developed a national geo-location spectrum database – a technology rooted in information and communication technology and Wireless Communication Networks. Enabling successful testing of spectrum sharing networks.
Testbed: Cape Town Spectrum sharing TVWS Network
Contact:
F Mekuria
CSIR Meraka Advanced ICT Institute, South Africa
fmekuria (at) csir.co.za
+27 12 8414606
TSV – Traceable Sports Videos (Oscar Chabrera Villarreal, Vilynx)
Vision: Make amateur sports visible, accessible, healthier, traceable and measurable
Problem: Huge growth on amateur sports and online amateur videos
Solution: Enable the current static thumbnail to become a dynamic point of Content Discovery increasing Video Views and Engagement and use Sensors and Big Data to measure, analyze and optimize.
Expected Outcome: Allow people to share their relevant videos and watch everywhere and with any device, while allowing health tracking of the activity.
Contact:
Oscar Chabrera
Vilynx
oscar (at) vilynx.com
http://www.vilynx.com
eMuniciplity (Mohamed Fakihi, Kratos Technology)
People and their environment are changing
–> high demand for modern public services
Cross-device platform:
New personalised public services that better suit the needs of users.
Reduced administrative burden of processes.
Increased transparency of and trust in public administrations.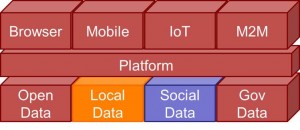 Contact:
Mohamed Fakihi
Kratos Technology
mfakihi (at) kratostechnology.com
Smart City Monitor (Elena Petrova , ASIDEES)
A city is a complex system with many interconnected subsystems: public transportation, environment, energy, water quality, urban development, fire, health, emergency services, safety, recreation, education, waste, etc.
Citizens' quality of life shall be continuously improved and correspond to standards e.g. ISO37120
A city needs monitoring, analysis, planning of improvements life and reducing negative impacts
Achievements need benchmarking against others
The Smart City Monitor IT solution is available for installation and running in Municipalities
The application is offered as component for Smart Cities/Communities projects
Partners are looking for joint projects
Contact:
Elena Petrova
ASIDEES
tel: +43.699.1947 3509
mail: info (at) asidees.org
Domestic Internet Search Engine (Dragan Jeremic , Fractal)
The proposal aim is to serve request for domestic content with better quality than global search engines
Domestic search engine will be base ground for commercial, value-added services
Benefits of domestic search engine will have:

Search engine users
local Telco & ISP industry
Digital marketing industry
Language, alphabet
Cultural, ethnical, etc considerations
Contact:
Dragan Jeremic
dragan (at) fractal.rs
www.fractal.rs
Integrated powerful IT instruments for Monitoring & Management of Change (Serguei Golovanov, GOLEM IMS)
We need instruments empowering our capacity Manage the Change, understand Flow of Events, Consequences for Businesses, Life quality, Environment, prepare Right Responses.
Collaborative development of applications for private and public organizations answering practical needs in
Manufacturing, Service providing, Health care, Hospitals, Energy efficiency, Corporate risk assessment
Environment, Health and Safety under strict quality standards including Waste management, Building construction
Compliance, audit major standards like ISO 9001 … 50001
Quantifiable practical sustainability in regional and national governance at enterprise and public administration levels
Assets and smart building management solutions
Monitoring, analysis and benchmarking of large eco-environmental geographic areas like Danube Region, etc.
Contact:
Serguei Golovanov
GOLEM IMS GMBH
info (at) golem.at
Peer-to-peer Car Sharing Platform (Robert Reithofer, Ibola Mobility)
ibiola® is the perfect solution for corporate Carsharing as well as for regional projects for residential areas and communities.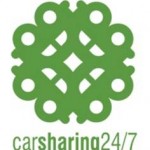 Peer-to-peer Carsharing platform – we want to go international and are looking for partners
The goal is a more efficient use of car fleets taking into account economical, ecological and social aspects.
We present a new cloud based solution that enables a new way of Corporate Carsharing and fleet management.
Contact:
Robert Reithofer
r.reithofer (at) ibiola-mobility.com
Tel: +43-664-5219213

Context-Aware Personalised Media (Mike Matton , VRT)
Model and implementation

real-time actionable consumer context based on sensor info
personal media profile (PMP) – consumption behaviour and content preferences
privacy-aware data models throughout
targeted content tagging & profiling

Context-aware personalised content recommendation
Multi-device storytelling and story scheduling prototype based on the above components
Contact:
Mike Matton
VRT Research & Innovation
mike.matton (at) vrt.be
+32 2 741 52 31
Elderly Watch (Aylin Yorulmaz, Turkcell)
Vital signs tracking
Indoor & Outdoor Locating System
Context reporting in several levels of urgency
Wearable/ Portable device
Remotely chargeable with help of wireless technologies
Cognitive Assessment Capabilities
Outcomes:
Continuous watch of life quality of elderly patients
Bring social awareness and support this challenge by the help latest technologies and methodologies
Contacts:
Aylin YORULMAZ
TURKCELL
aylin.yorulmaz (at) turkcell.com.tr
+90 532 2103904
Suna AKBAYIR
KOÇ University
sakbayir (at) ku.edu.tr
+90 532 2103904
Multi Agent Based Emergency Management System (Aylin Yorulmaz, Turkcell)
Motivation:
Small or large scale emergency situations such as heart attacks or disasters can cause injury, death, and serious losses.
These losses can be minimized by taking the right action at the right time.
Goal: use IoT for emergency management
                 "Right action by right team at right time"
Situation awareness: Reasoning about the emergency, Effective usage of sensors
Resource management: Mobile resources (e.g. human, vehicles), Static resources (e.g., MRI, tomography, etc.), Capabilities of resources (e.g., expertise of medical staff, etc.)
Planning: Determine possible ways of relieving the situation
Team Formation and Resource Allocation: Determine the best ad-hoc team to execute the plan
Contact:
Aylin YORULMAZ
TURKCELL
aylin.yorulmaz (at) turkcell.com.tr
Ali Özer Ercan
Özyeğin University
ali.ercan (at) ozyegin.edu.tr
Alcatel ONETOUCH 5G devices testbed (Pierre Bonnard, Alcatel ONETOUCH)
Make the technology more affordable and valuable for the benefit of all.
Capture end-users expectations and devices constraints:
new usages & new devices
cost & UE design (e.g. #RFIC & antennas)
battery life
Principle: develop an open UE test-bed for 5G features fast prototyping. Available to other projects, vendors and operators experiments.
Outcome:
Accelerate the 5G standard maturation with fast SDR prototyping from simulation results (ahead of standard).
Catalyst for more collaborative projects.
Support demonstrations, increase dissemination.
Contact:
Pierre Bonnard, Alcatel ONETOUCH
pierre.bonnard (at) alcatelonetouch.com
+33 1 46 52 60 92
Adaptive Transport Planning and Management Framework (İlhan Alpay, E-kent)
To improve quality of life in city
Building a continuous improvement and management platform of city transportation which is modular and interoperable with other systems
Connecting citizens, municipalities, fleet and drivers in order to give better service with affordable cost and comfort.
Outcome:
Productification of platform with all modules which can be implemented for transportation in an affordable way
Impacts to City: Continuous improvement of transportation quality due to effective measurement and immediate action.
Contact:
Ilhan Alpay (E-kent, Smart City Applications Development Direcor)
E-Mail: ilhan.alpay (at) e-kent.com.tr
Telephone: +905552554057
Passion for life – the digital heath preventor platform (Jan Aidemark & Linda Askenäs, Linnaeus University)
"Passion for life" is a spread concept that makes people aware of what they can do in their daily life to live healthy longer. It is about breaking common patterns, be aware of improvements, proceed from theory into action and make changes in your own life. The program consist of six areas; empowerment, safety at home, nutrition, active living, social life, medications.
Our idea is to bring this proven and spread concept to a new area were we bring the most out of ICT to assist in the goal. By co-designing and developing a platform, integrating technologies and tools we would like to support all six areas.
Contact:
Dr. Niclas Eberhagen
E-Mail: niclas.eberhagen (at) lnu.se
Telephone: +46 470-70 8498
Web: http://lnu.se/employee/niclas.eberhagen?l=en
Infrastructure Asset Management for Digital Broadcasting (Can Yanyali, Elektronet)
The proposal is objected to provide important improvements on current digital broadcasting system of Turkey as follows:
Creation and Implementation of National DB Infrastructure Standards
Efficient transition to digital broadcasting
Management and Monitoring of the national DB Infrastructure
HW and SW co-design
Continuous of the requirement management and tool chains
Resource Planning and Allocation for the national DB Infrastructure
Contact:
E-Mail: cyanyali (at) elektronet.com.tr
bengu.turk (at) elektronet.com.tr