Spanish company specialised in specch technologies is looking for partners
Spanish company specialised in specch technologies is looking for partners
Expertise Short Title
Spanish company specialised in specch technologies is looking for partners
Expertise offered
The company is specialised in the development of speech technologies, especially voice biometrics for human identification. This technology has many applications in security, e-commerce, interaction with voice personal assistants and many more. They also have speech recognition and audio watermarking solutions, and have started with the development of voice-based emotion detection technology.
These solutions could fit into many different projects within this CELTIC call, although they are open to other opportunities from Eureka Cluster.
Expertise key words
Contact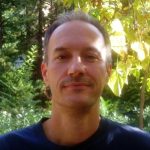 Name:
Rafael Delgado
Company:
DTEC BIOMETRIA
Type of Organisation:
SME
Country:
Spain
Web:
https://www.dtec-bio.es/en/reconvox_eng/
Telephone:
+34 658503347
Brief description of my Organisation
DTec is a Spanish company focused on developing and bringing to market software solutions based on advanced proprietary voice biometrics, speech recognition and audio watermarking technologies.
We develop advanced technology in three main areas: Voice Biometrics (text-independent speaker verification and identification), Speech Recognition (transcription and keyword detection) and Audio Watermarking (inserting inaudible information into an audio stream and detecting signal manipulation).

As a result, we have three products designed to be easily integrated into any environment: BioVox, ReconVox and AudioWatermark. In addition, BioVox is the engine behind our VoiceUnlock app, available on Google Play, and is also the basis of our cloud service biovox.cloud, a joint effort with our partners at Cestel.
Please complete the form to contact this Expertise Offer