Please fill in and submit this registration form if you want to attend the CELTIC-NEXT Autumn Call Online Proposer's Day.
The Event will take place on the 7th of September 2022, starting at 9:00 am CEST/CET.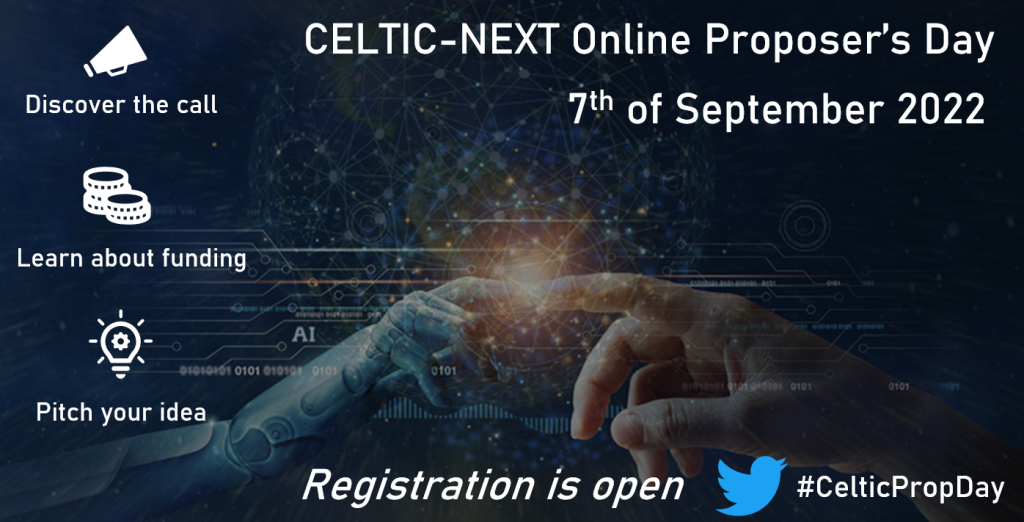 For any further information, please contact the Celtic Office.
The information collected here will be used to record the CELTIC-NEXT AI-NET Public Event and Review Meeting attendees on 28 April 2022. We will handle your personal data in strict compliance with European and German data protection laws. For more details, please read our Data Protection Declaration at Data Protection Declaration.
We are looking forward to seeing you there!