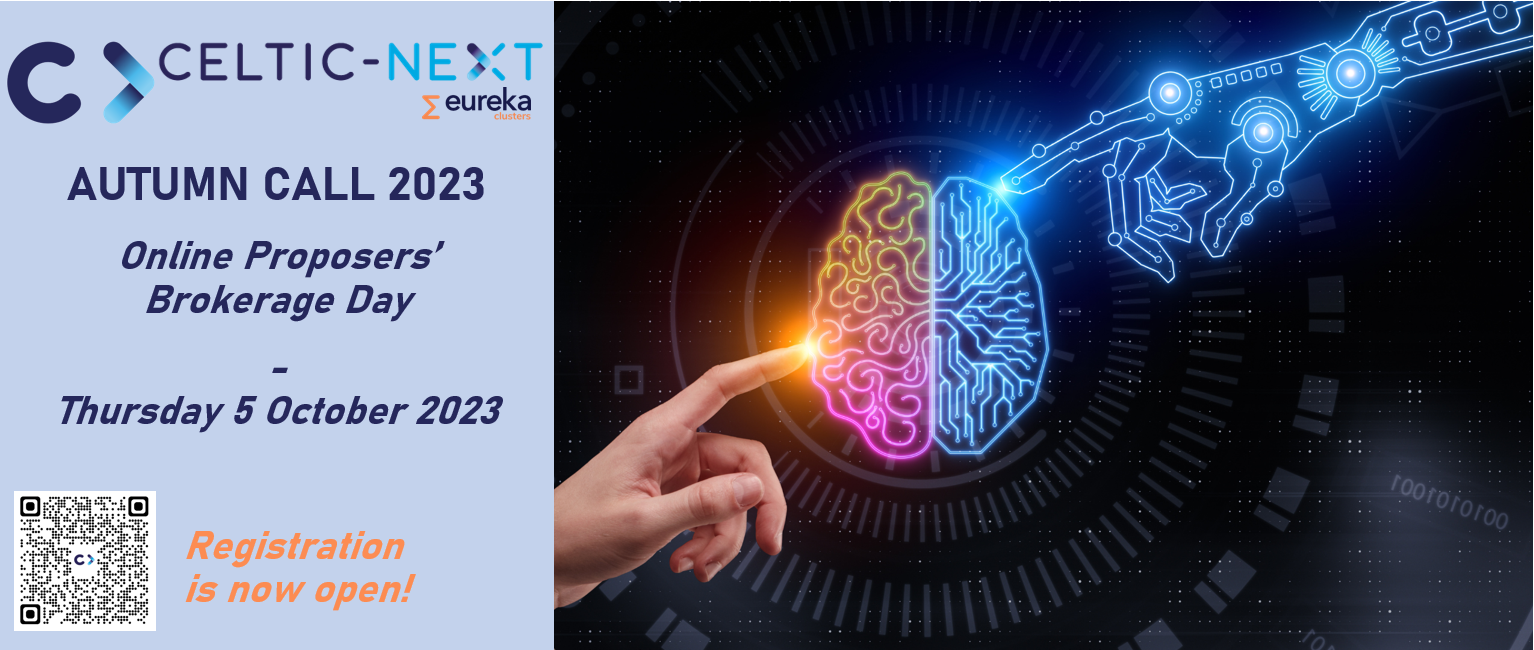 Register now for the CELTIC-NEXT Autumn Call 2023 Proposers' BrokerageDay online on Thursday 5th of October 2023.
IMPORTANT INFORMATION
Detailed agenda and all the information about this Proposers' BrokerageDay will be made available on our event page!
Come join the pitching session that will be run in the afternoon for the Proposers to present their Proposal ideas and recruit potential additional consortium partners! It will be the perfect occasion to get the first feedback from the Public Authorities and to start preparing for a full project proposal for this CELTIC Autumn Call 2023.
Please send your new project idea pitch presentation using the given PPT template by Friday 29th of September 2023 5:00 p.m. CEST/CET by emailing at event@celticnext.eu.
Please also note that pitches should not exceed 6 minutes.
Proposers will have the opportunity to run a Consortium Building Session the following days from Friday 6th of October 2023 to Wednesday 11th of October 2023, open to all to find potential partners and build a project consortium for this call.
Have a look here to the Previous Proposers' Days to help you prepare yours!
For further information please contact the Celtic Office.