CELTIC-NEXT is …
The ICT Cluster under the umbrella of EUREKA
Focusing on Next Generation Communications for the Digital Society
Open to any organization ready to contribute to the industry-driven European ICT research programme
Participation takes place through project proposals to regular project calls.
Two calls per year in Spring and Autumn, see Call Calendar
Collaborative CELTIC-NEXT projects are financed through public and private funding
1000 private and public organisations:
–  large industry players,
–  small & medium-sized enterprises
–  academic/research institutions
Vision
CELTIC strengthens the competitiveness of the European industry by fostering European R&D cooperation in telecommunications and the well-being of the society by stimulating innovative information and telecommunication services.
The success of CELTIC increases the European societal and industrial demand for advanced services over high performant networks by pushing the technological limits beyond
Key enablers for the digital transformation are new end-to-end services and infrastructures including security, cloud infrastructure, big data, AI  and energy efficiency.
Scaling up the digitisation of every industrial process and providing secure, reliable and user-friendly communications that can be integrated into every aspect of our lives.
Benefits of CELTIC-NEXT
CELTIC-NEXT gives project proposers almost limitless freedom in regard to what research topic they can explore in their ICT research projects. The philosophy of the programme is to facilitate projects in a bottom-up way, thus offering projects the chance of both evolutionary as well as disruptive innovation in all relevant ICT areas, without limiting their creativity and ambition.
It continues its bottom-up, industry-driven approach; includes large flagship projects with significant impacts; intensifies the promotion of activities for the new societal challenges and for attracting new partners.
Scope and Research Areas
CELTIC-NEXT focuses on telecommunication and ICT connecting people and businesses in a secure and reliable way.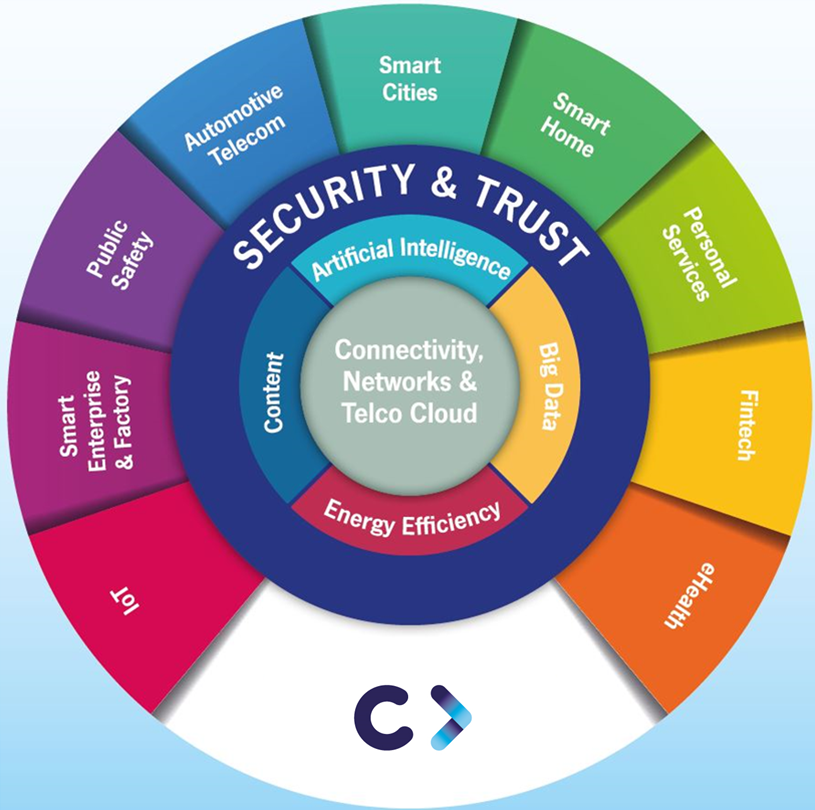 Key topics include network capacity, photonics, satellite, mobility, security, robustness, energy efficiency, 5G and beyond, Smart Cities, Smart Homes, Industry 4.0, Logisitcs, Automotive Telecom, Blockchain, Fintech, E-Health, Big Data, Internet of Things, Privacy, Identity and Public Safety and Security.
Mission
CELTIC-NEXT stimulates and facilitates innovative, industry-driven, precompetitive R&D projects. In an increasingly digital society, CELTIC-NEXT is the key to the development of the next generations of enabling telecommunications technologies and end-to-end services. This will foster the evolving needs of businesses in all sectors and give to citizens in Europe and beyond a broad range of applications and solutions: the 'Smart Connected World'.