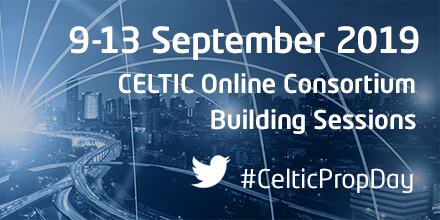 Join the CELTIC Consortium Building Web-Sessions on 9-13 September.
Please find the  latest pitch presentations of the CELTIC Innovate UK Summer Briefing and the Consortium Building Websessions that will take place on 9-13 September on this page.
This is a good opportunity to further connect and discuss a possible involvement in one of the below CELTIC Proposal Ideas. In case there is no webinar scheduled please contact the pitch presenters directly, the contact details can be found on the last slide of the presentations.
If you would like to get more information about the CELTIC Online Sessions please register here .
If you have open questions please do not hesitate to contact us via office@celticnext.eu we are happy to support you!
Please find more Project Ideas here: