CELTIC-NEXT focuses on telecommunication and ICT, connecting people and businesses securely and reliably.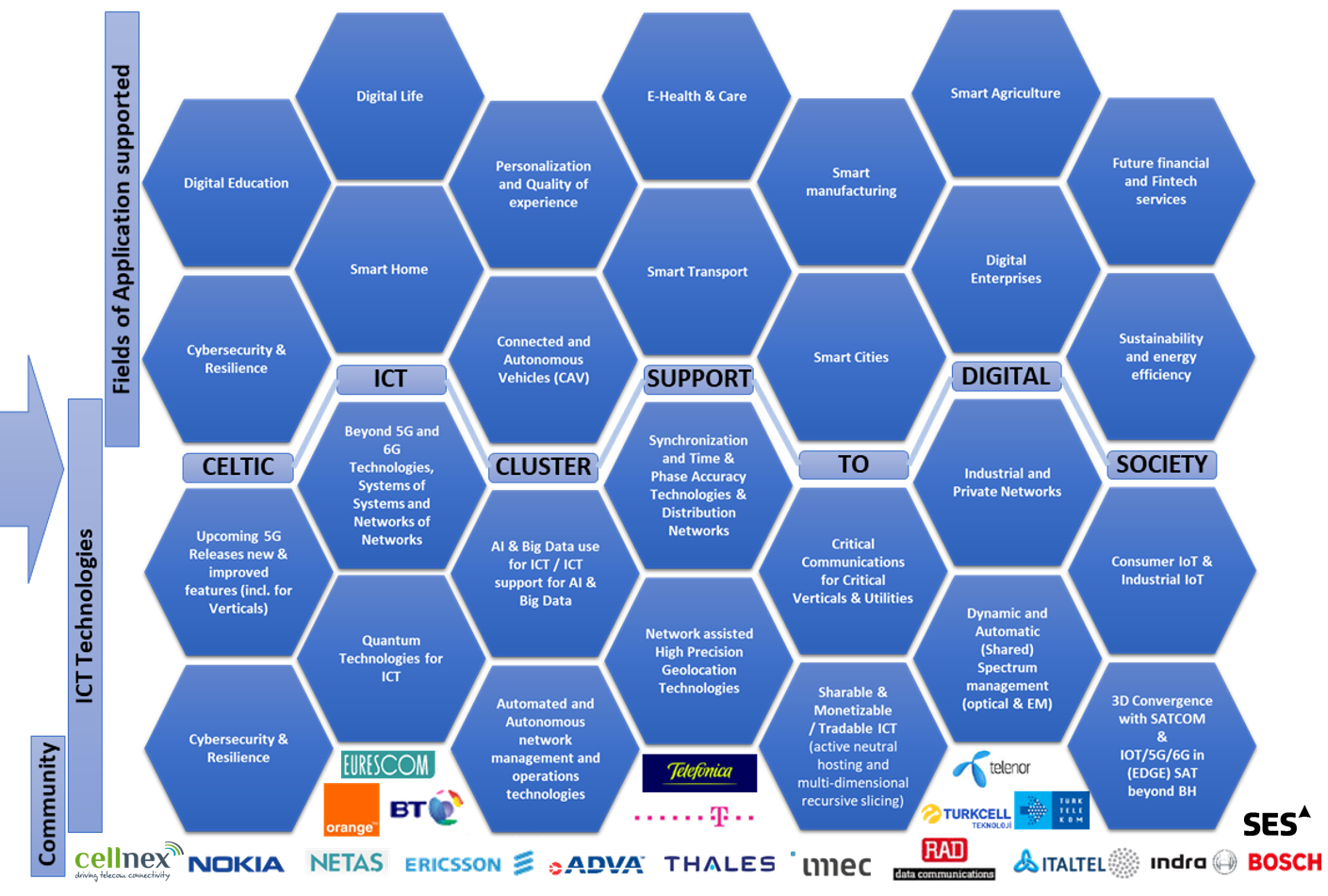 Key topics include: 
Network capacity
Photonics
Satellite
Mobility
ICT
Security
Robustness
Energy efficiency
6G
5G and beyond
Smart Cities
Smart Homes
Industry 4.0
Logistics
Automotive Telecom
Blockchain
Fintech
E-Health
Big Data
Internet of Things
Privacy, identity and Public Safety
The topics listed above are not prescriptive and are only meant to give you some idea of the wide scope. Any topic related to the CELTIC-NEXT vision of a Smart Connected World is eligible.
A wider range of possible research areas is described in detail in our CELTIC-NEXT 2021–2025 Mission, Vision & Roadmap release.