Bottom-up philosophy

CELTIC-NEXT gives proposers almost limitless freedom in regard to what research topic they can explore in their ICT research projects. The philosophy of the programme is to facilitate projects in a bottom-up way, thus offering projects the chance of both evolutionary as well as disruptive innovation in all relevant ICT areas, without limiting their creativity and ambition.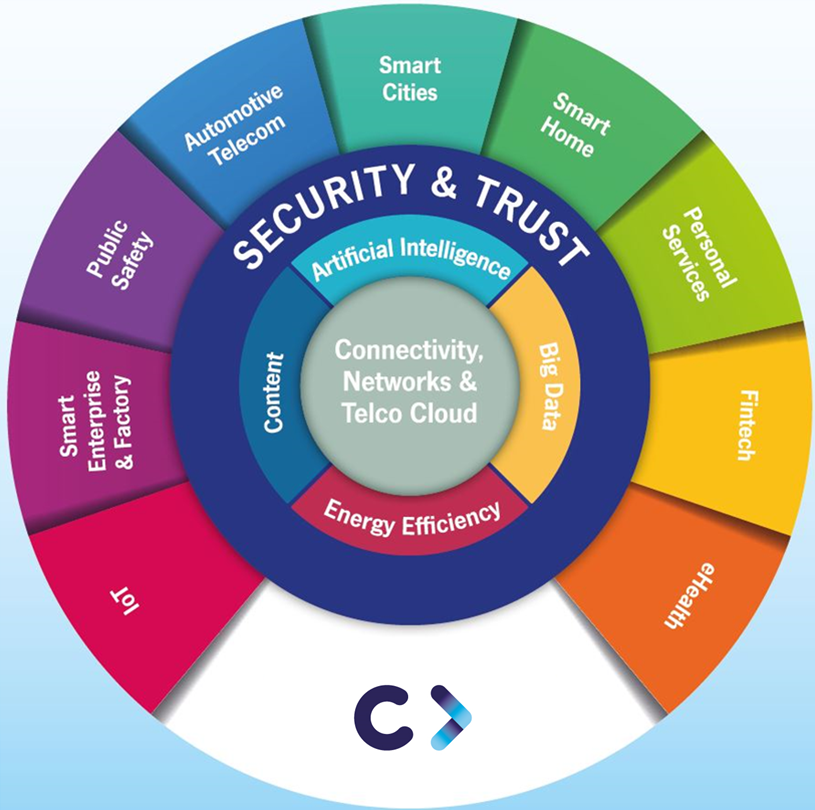 The vision of the future communications is the ongoing digitalization and automation of many aspects of our lives — the automation of everything.
This shift is driven by the current enabling technology trends like cloud-based services with dynamic and adaptive scaling, extensive virtualization, novel software-defined automated solutions and wireless connectivity with the 5G mobile networks.
We will move from an era defined by the connection of people and simple things by Mbps of capacity and ~100 ms latency to one defined by Gbps of capacity and ~1 ms of latency. This is characterized by 360-degree video, virtual and augmented reality, as well as autonomous system control with associated cognitive systems that augment human intelligence.
This will demand a fundamentally different, distributed network architecture comprised of cloud processing resources, interconnected by optimized IP and optical edge networks, and this with a converged ultrahigh capacity broadband access layer.
The edge cloud network will need to support data rates of 10 Gbps, latency as low as 1 ms, and a trillion connected devices with 10+ years of battery life.
Network slicing is a key capability underlying the new business model opportunities by which dedicated virtual networks to various customer groups will be provided much more economically than in the traditional model where these customers would build their own dedicated private networks.
All these new capabilities will enable the communications networks to become a tool for the digitalization of various industry areas.
The topics listed above are not prescriptive and are only meant to give you some idea of the wide scope. Any topic related to the CELTIC-NEXT vision of a Smart Connected World is eligible.
A large range of possible research areas are described in detail in CELTIC-NEXT – Scope and Research Areas