Make a project proposal
Proposing a CELTIC-NEXT project is relatively easy. If you want to make a proposal for a CELTIC-NEXT project, look for the next Call and submit a project proposal before the deadline.
The CELTIC Office is happy to help you with any of your inquiries in the most suitable way for you to get involved.
Join a project idea or an existing project
Find out about newly pitched proposal ideas and contact the pitch presenters from the Proposers Days or join projects that received a CELTIC label.
Please do not hesitate to contact the project coordinator to find out about the possibilities of joining the project.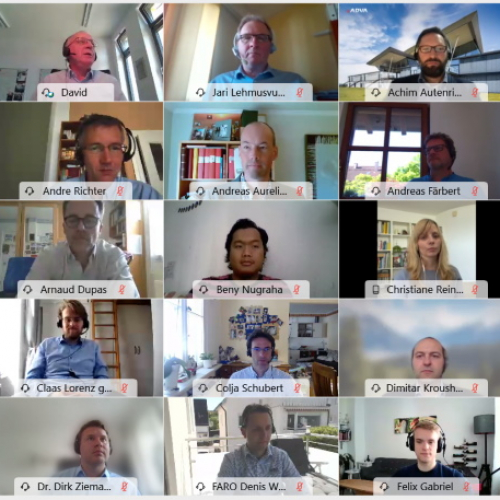 Meet the CELTIC-NEXT Community
CELTIC-NEXT organises several events open to the public, which interested parties can attend to learn more about CELTIC-NEXT. We have typically one large CELTIC-NEXT Event per year, including an exhibition where running projects show their results.
In addition, we are running several Launch Call Events and Proposers Days every year where interested parties can discuss their project ideas and potential project proposals with other interested experts and with representatives from the Public Authorities. Please watch out for upcoming CELTIC-NEXT Events.
Join the Group of Experts
The Group of Experts (GoE) is responsible for the evaluation of project proposals and for taking part in CELTIC project reviews. The GoE will be composed by several sub-groups, responsible for a particular technical area. Each GoE will be chaired by an expert.
Members for the GoE will be nominated by Core group members.
Become a core group member
The CELTIC Core Group already counts 20 members from 10 different countries as BT, Cellnex, Deutsche Telecom, Ericsson, Eurescom, Orange-Labs, INDRA, ITATEL, NETAS, Nokia, RAD Data Communications, SES, Thales, Turkcell, Türk Telekom, IMEC. A majority of them are from the leading European telecoms industry.
The Core Group acts together with Public Authorities and a Group of Experts as the main executive body of CELTIC-NEXT. It is responsible for the general policy of CELTIC and its research activities, and Core Group members drive many project proposals.
Read the CELTIC-NEXT News and our Celtic Issues
Stay informed about what we are doing. Twice a year, we publish a CELTIC-NEXT Newsletter with news from our Community and projects.
Important items are announced to a subscribed group via an e-mail Newsflash, and it is also possible to subscribe to the paper version for free.
Get in touch with us via social media
CELTIC-NEXT is discussing essential and exciting issues on Twitter and LinkedIn.
The latest interviews with the growing CELTIC-NEXT Community and the latest project videos can be found on our YouTube Channel.