CELTIC-NEXT Event 2017 took place on 18-19 May 2017 in Barcelona, Spain.
Opportunity to network with proposers and experts
The event included a session on innovative project ideas, where experts from the ICT community  discussed emerging R&D needs and new project proposals for related collaborative projects had been presented. This was an extraordinary opportunity for participants to present their companies and expertise, to offer project ideas for collaboration and to find partners.
See and hear about the results of CELTIC-NEXT projects
Results of about 15 commercially important CELTIC-NEXT projects had been presented in presentations and at the related exhibition. The prototypes evolving from these projects allowed the visitor to experience in an interactive and playful way the technological progress made in those projects. The project-teams explained and demonstrated the exhibition visitors their research results.
Meet funding representatives from national governments
Experts and representatives from national governments  explained their research agendas and the opportunities for public funding. This was a good opportunity to discuss about potential participation in the sizzling European ICT arena with funding representatives from national governments.
Witness of the CELTIC-NEXT Award
On 19 May 2017, five CELTIC-NEXT projects were awarded for their outstanding work. Three projects received the CELTIC-NEXT Excellence Award (SIGMONA, NOTTS and H2B2VS) and two projects the CELTIC-NEXT Innovation Award (COMOSEF and SASER) . The awards were presented to the winners by CELTIC-NEXT chairman Jacques Magen and the national public authorities of the corresponding coordinating country.
Keynote presentations
Automotive Telecom, Alessandro Coda, Chief Technology Officer, Clepa (Association of Automotive suppliers)
M2M/IoT, Riza Durucasugil, R&D Director, Netas
Industry 4.0, Jordi Hernandez, Digital Manufacturing Senior Consultant, Atos
IoT: Connect, secure monetize, Jean-Pierre Tual (Gemalto S.A.)
CELTIC-NEXT Project Exhibition
Photos from the Event
Celtic Proposers and their Ideas
How to submit a CELTIC-NEXT proposal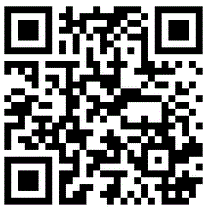 More information about the EUREKA Innovation Week 2017