Cyber-Security expert in Smart Grid Systems, IoT Network and LoRaWAN
Cyber-Security expert in Smart Grid Systems, IoT Network and LoRaWAN
Expertise Short Title
Cyber-Security expert in Smart Grid Systems, IoT Network and LoRaWAN
Expertise offered
Dr. Butun received his B.Sc. and M.Sc. degrees in Electrical and Electronics Engineering from Hacettepe University, his second M.Sc. and Ph.D. degrees in Electrical Engineering from the University of South Florida. He worked as an Assistant Professor in years between 2015 and 2016. Since 2017, he has been working as a post-doctoral fellow for various universities (University of Delaware, Mid Sweden University, Chalmers University of Technology). He has more than 42 publications in peer-reviewed scientific international journals and conference proceedings, along with an H-index of 15. He is a well-recognized academic reviewer by IEEE, ACM, and Springer. He is an editor of Springer Nature, IGI Global, IEEE Access, and MDPI Sensors journals. He served as a TPC to various conferences held by IEEE, Springer, and IARIA. His research interests include but not limited to; computer networks, wireless communications, WSNs, IoT, cyber-physical systems, cryptography, network security, and intrusion detection.
Expertise key words
A13 Network Security / Privacy
A7 Energy efficiency (of networks)
B7 Security, Privacy related services
G1 Smart grid
G2 Micro grid
K1 IoT
Contact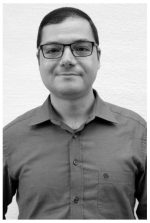 Name:
Ismail Butun (Ph.D.)
Company:
Chalmers University of Technology
Type of Organisation:
University
Country:
Sweden
Web:
https://www.chalmers.se/en/staff/Pages/ismail-butun.aspx
Telephone:
+46725957333
Brief description of my Organisation
Chalmers University of Technology (Swedish: Chalmers tekniska högskola, often shortened to Chalmers) is a Swedish university located in Gothenburg that focuses on research and education in technology, natural sciences, architecture, mathematics, maritime and other management areas.

History:
The university was founded in 1829 following a donation by William Chalmers, a director of the Swedish East India Company. He donated part of his fortune for the establishment of an "industrial school". Chalmers was run as a private institution until 1937, when the institute became a state-owned university. In 1994, the school was incorporated as an aktiebolag under the control of the Swedish Government, the faculty and the Student Union. Chalmers is one of only three universities in Sweden which are named after a person, the other two being Karolinska Institutet and Linnaeus University.

Departments
Beginning 1 May 2017, Chalmers has 13 departments.[3]

Architecture and Civil Engineering
Biology and Biological Engineering
Chemistry and Chemical Engineering
Communication and Learning in Science
Computer Science and Engineering
Electrical Engineering
Industrial and Materials Science
Mathematical Sciences
Mechanics and Maritime Sciences
Microtechnology and Nanoscience
Physics
Space, Earth and Environment
Technology Management and Economics
Furthermore, Chalmers is home to eight Areas of Advance and six national competence centers in key fields such as materials, mathematical modelling, environmental science, and vehicle safety.

Research infrastructure
Chalmers University of Technology's research infrastructure includes everything from advanced real or virtual labs to large databases, computer capacity for large-scale calculations and research facilities.

Chalmers AI Research Centre, CHAIR
Chalmers Centre for Computational Science and Engineering, C3SE
Chalmers Mass Spectrometry Infrastructure, CMSI
Chalmers Power Central
Chalmers Materials Analysis Laboratory
Chalmers Simulator Centre
Chemical Imaging Infrastructure
Facility for Computational Systems Biology
HSB Living Lab
Nanofabrication Laboratory
Onsala Space Observatory
Revere – Chalmers Resource for Vehicle Research
The National laboratory in terahertz characterisation
SAFER - Vehicle and Traffic Safety Centre at Chalmers
Rankings and reputation
University rankings
Global – Science and engineering
ARWU Engineering & computer sciences[4] 51-75 (2016)
QS Engineering & Tech.[5] 79 (2021)
THE Engineering & Tech.[6] 68 (2021)
Since 2012, Chalmers has been achieved the highest reputation for Swedish Universities by the Kantar Sifo's Reputation Index. According to the survey, Chalmers is the most well-known university in Sweden regarded as a successful and competitive high-class institution with large contribution in society and credibility in media.[7]

In 2018, a benchmarking report from MIT ranked Chalmers top 10 in the world of engineering education[8][9] while in 2019, the European Commission recognized Chalmers as one of Europe's top universities, based on the U-Multirank rankings.[10][11]

Furthermore, in 2020, the World University Research Rankings placed Chalmers 12th in the world based on the evaluation of three key research aspects, namely research multi-disciplinarity, research impact, and research cooperativeness[12], while the QS World University Rankings, placed Chalmers 81st in the world in graduate employability [5] and the Academic Ranking of World Universities, placed Chalmers 51–75 in the world in the field of electrical & electronic engineering and 47th in the world for telecommunication engineering.[4]

Additionally, in 2021, the QS World University Rankings, placed Chalmers 79th in the world in the field of engineering & technology, the Times Higher Education World University Rankings, ranked Chalmers 68th in the world for engineering & technology [6] and the U.S. News & World Report Best Global University Ranking placed Chalmers 84th in the world for engineering.[13]


Please complete the form to contact this Expertise Offer