Design Partner for FPGA, AI based edge computing, Power electronics and system evaluation
Design Partner for FPGA, AI based edge computing, Power electronics and system evaluation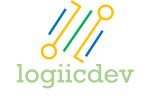 Expertise Short Title
Design Partner for FPGA, AI based edge computing, Power electronics and system evaluation
Expertise offered
Austrian-based high-tech SME company is working on AI-based test equipment and FPGA IP. we have a strong team of FPGA, SW, HW, FW, and python-based algorithm developments. We have competencies & expertise in the development, & verification of IP, electronic products, Hardware & Software development, and Industrial electronics. Areas of interest are power electronics, Big Data, digital twins, AI, Robotics and Autonomous Systems, Smart Transportation, Cloud Computing, and Cyber Security.
Our team of skilled and dedicated hardware design engineers has years of experience in designing and developing hardware systems for a wide range of industries. We are passionate about delivering top-quality services that meet the needs of our clients, and we take pride in delivering projects on time and within budget.
Expertise key words
Contact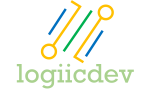 Name:
deepak v katkoria
Company:
logicdev eu
Type of Organisation:
SME
Country:
Austria
Web:
https://www.logiicdev.eu
Telephone:
+436764639222
Brief description of my Organisation
Austrian-based high-tech SME company with combined 100 years plus experience in Electronics (from chip design to system development).
Please complete the form to contact this Expertise Offer