Development of Spatial Light Modulators, Microdisplays and Diffractive Optical Elements
Development of Spatial Light Modulators, Microdisplays and Diffractive Optical Elements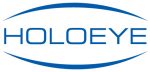 Expertise Short Title
Development of Spatial Light Modulators, Microdisplays and Diffractive Optical Elements
Expertise offered
Specialized on digital optics, HOLOEYE is providing products and services in the fields of Liquid Crystal on Silicon (LCoS)-based spatial light modulators (SLM), customized design and fabrication services for diffractive optical elements (DOE), as well as a broad range of standard DOEs and customizable LCoS microdisplay components.
Covering a wavelength range of ~ 350 nm to 2500 nm, high resolution light modulation applications within the visible, the near-infrared, and the telecommunication waveband are addressed. For convenient control and integration into the software environment of our customers, our software package includes a software development kit (SDK) allowing to show images and phase arrays in many programming languages directly on the SLM.
The Diffractive Optical Elements (DOE) team comes up with a broad range of off-the-shelf standard DOEs with various patterns, like dot arrays, dot circles, circles, multi-lines, and cross-hair patterns. It also develops new DOEs following costumer specifications for the light patterns to be generated. The DOEs are made of standard plastic materials – like polymethyl methacrylate (PMMA) or polycarbonate (PC) – as well as of standard fused silica glass by etching, or are replicated, using acrylate-on-soda-lime glass substrates.
Expertise key words
A4 Optics
C7 Future Displays / Enhanced reality
Contact
Name:
Jean-Christophe Olaya
Company:
HOLOEYE Photonics AG
Type of Organisation:
SME
Country:
Germany
Web:
https://holoeye.com/
Telephone:
+49 (0)30 4036 9380
Brief description of my Organisation
Specialized on digital optics, HOLOEYE is providing products and services in the fields of Liquid Crystal on Silicon (LCoS)-based spatial light modulators (SLM), customized design and fabrication services for diffractive optical elements (DOE), as well as a broad range of standard DOEs and customizable LCoS microdisplay components.

Since 1999, our development and engineering teams in Berlin-Adlershof (Germany) have participated successfully in many publicly and privately funded research projects and implemented numerous industrial applications. Our range of standardized products and solutions comprise complete SLM kits, microdisplay components, driver-hardware, software tools, SLM-accessories, and standard DOEs (polymer / glass). For demands beyond standard, we offer customization and development, ranging from services and support for driver electronics, electronic designs, LCoS designs, and DOE designs, product development, fabrication and replication, to firmware and software solutions.

Within the field of Spatial Light Modulators (SLM) SLMs basing on high-resolution 2D microdisplays are developed and produced for phase but also amplitude modulation. Here we focus on reflective LCoS architectures / displays / microdisplays and the common video resolutions from Full HD (1920 x 1080 px) over 4k (3840 x 2169 px) up to 4160 x 2464 px with pixel sizes of 8 µm, 6.4 µm, 4.5 µm, and 3.74 µm. Due to the physical properties of the liquid crystals used, our SLMs are particularly suitable for monochrome, but also color field sequential (CFS) applications in numerous fields of optics, where the phase, the amplitude or the polarization of light is to be dynamically modulated with high spatial resolution.

Covering a wavelength range of ~ 350 nm to 2500 nm, high resolution light modulation applications within the visible, the near-infrared, and the telecommunication waveband are addressed. For convenient control and integration into the software environment of our customers, our software package includes a software development kit (SDK) allowing to show images and phase arrays in many programming languages directly on the SLM.

The Diffractive Optical Elements (DOE) team comes up with a broad range of off-the-shelf standard DOEs with various patterns, like dot arrays, dot circles, circles, multi-lines, and cross-hair patterns. It also develops new DOEs following costumer specifications for the light patterns to be generated. The DOEs are made of standard plastic materials – like polymethyl methacrylate (PMMA) or polycarbonate (PC) – as well as of standard fused silica glass by etching, or are replicated, using acrylate-on-soda-lime glass substrates.

And in the LCoS Microdisplays area state-of-the-art display solutions are developed, focusing customized developments, in particular for industrial applications.


Application areas

Telecommunication: optical switching, wavelength selective switching (WSS)

Holography: AR/VR/MR displays, projection, data storage, …

Material processing: mask-less lithography (2D, 3D), Two-photon polymerization, ...

Microscopy: light sheet, super-resolution imaging, 3D, …

Holographic optical tweezers (HOT)

Laser beam shaping (donut modes, Bessel/Airy beams, top-hat-profiles)

Temporal laser pulse shaping

Laser beam splitting

Laser beam steering

Wavefront modulation / aberration correction

Polarization generation (radial, azimuthal)

Adaptive optics: dynamic lens

Focusing through opaque media

Complex modulation

Digital filtering

Pattern projection (phase)

Fringe projection (amplitude)

Ophthalmology
Please complete the form to contact this Expertise Offer