KU Leuven LICT – (research) expertise in different ICT-related domains
KU Leuven LICT – (research) expertise in different ICT-related domains
Expertise Short Title
KU Leuven LICT - (research) expertise in different ICT-related domains
Expertise offered
LICT (The Leuven Center on Information and Communication Technology) is a cross-departmental center within KU Leuven that bundles the complementary expertise of (electronic) engineers, computer scientists, sociologists and law experts, active in the area of ICT. The mission of the center is to "coordinate and promote top-level research on the design and application of ICT systems (including both hardware and software as well as related social and legal aspects) in support of industry and society". It currently represents more than 700 professors and researchers at different campuses in Flanders.
Research activities span the wider ICT domain including "Sensing & Communication Technology & Systems", "Embedded & Distributed Systems & Software", "ICT Security, Privacy & Safety", "Multimedia Processing, Data & Knowledge Science", "Human-Computer Interaction".
The LICT research find its application in domains like "Health & Well-being", "Smart Environments (Cities, Homes, Buildings, Industry, ...)", "Content & Media", "Transport, Logistics & Automotive", "Food & Agriculture", "Technology supported Learning", ...
For more information see: www.kuleuven.be/LICT
Expertise key words
A13 Network Security / Privacy
A2 Mobile / Wireless
C2 Future interfaces
C4 Security/ safety, trust and identity
C5 Big Data, Data Mining, Reality Mining
C7 Future Displays / Enhanced reality
C8 Artificial Intelligence
D3 Cloud-related
D4 Internet of Things, including Sensors and Wearables
K1 IoT
K2 Artificial Intelligence
K4 Blockchain
Contact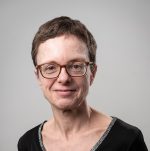 Name:
Greet Bilsen
Company:
KU Leuven
Type of Organisation:
University
Country:
Belgium
Web:
http://www.kuleuven.be/LICT
Telephone:
Brief description of my Organisation
KU Leuven, founded in 1425, is by far the largest university in Belgium. It is a full university with 15 faculties organized in 3 groups: Humanities & Social Sciences; Science, Engineering & Technology and Biomedical Sciences. The university counts around 58.500 students from about 150 countries.
The University has an annual research spending of 522 million euro (2019) and employs 7430 researchers on its academic staff (2019). These are involved in both curiosity-driven and strategic frontier research, as well as targeted and demand-driven research. KU Leuven research has a strong international reputation and has been approved more than 450 projects in H2020, making it the 5th HES institution with regard to the number of signed grants (482, worth more than 274 million euro). In the Times Higher Education ranking KU Leuven is ranked as the 13th European university, while in the Reuters Top 100 of the World's most innovative institutions, KU Leuven is listed as the first European university, for the fourth year in a row.
KU Leuven Research & Development (LRD) is the technology transfer office (TTO) of the KU Leuven. Since 1972 a multidisciplinary team of experts guides researchers in their interaction with industry and society, and the valorisation of their research results (148 patents granted in 2019).
LICT is a multi-disciplinary research center within KU Leuven focus on ICT-related topics.
Please complete the form to contact this Expertise Offer