Finished Project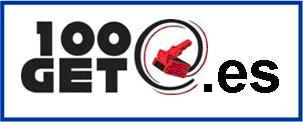 100-GET-ES (Sub-Project)
100 Gbit/s Carrier-Grade Ethernet Transport Technologies

Pro

ject Coordinator
Project Consortium

Javier Jiménez


Telefónica I+D
Spain
phone: N/A
e-mail:

fjjc (at) tid.es

Telefonica I+d, ES

Telnet-RI, ES

CTTC – Centro Tecnologico de Telecomunicaciones de Catalunya, ES

University of Malaga, ES

University of Zaragoza, ES
This is a "Celtic" project;
Project Key Information

Start date

End date

Budget (total)

Effort (total)

Project-ID

October 2007

end 2010

2,270 k€

33

.9 PY

CP4-001
Abstract
The main aim of the 100GET.es will be to validate the end-to-end 100GbE Carrier Ethernet transport, both from an architectural and an experimental perspective.
Three main goals can be derived:
1. From a theoretical perspective: Requirements definition, 100G transmission simulation and techno-economic validation of 100Gb Ethernet Transport architectures, including solutions for Packet Transport.
2. From an data plane perspective: Design of key optical components for a coherent photodetector, characterization of optical transceivers, development of a electronically fed 10-100GbE aggregation node and experimental validation of end to end 100GbE transmission.
3. From a control plane perspective: Development of multi-layer and multi-domain control plane solutions, development of a control plane entity for efficiently controlling an access/aggregation node, and experimental validation of the control plane functionalities to manage an integrated
Carrier Ethernet over Optical transport infrastructure.
The experimental test-bed would be composed by the TID IP/MPLS and Carrier Ethernet facilities, an
optical fiber metropolitan ring in Madrid, the ADRENALINE dual-layer GMPLS test-bed, and the developed 10-100 GbE aggregation node.
Focus areas
Physical layer technologies for NG Ethernet-based transport networks using low cost 100GbE transponders

Prototypes to identify the most powerful technology options for 100GbE transport
Expected outcome
The prototypes will be analyzed in 100Gb/s transmission system tests in order to enable to identify the most powerful technology options for next generation 100 Gigabit Ethernet products.