Finished Project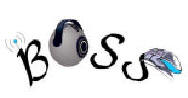 BOSS
On Board Wireless Secured Video Surveillance

Pro

ject Coordinator
Project Consortium
Catherine Lamy-Bergot
Thales Communications
France
e-mail: catherine.lamy (at) fr.thalesgroup.com

Thales, FR
BARCO-SILEX, BE
INRETS, FR
BUTE, HU
ALSTOM, FR
EGROUP, HU
LIP6, FR
INECO, ES
SNCF, FR
Arteixo Telecom, ES
Uni. Catholique de Louvain, BE
This is a "Celtic" project;
Project Key Information

Start date

End date

Budget (total)

Effort (total)

Project-ID

Q4/2006
Q1/2009
8.8 MEuro
91 PY
CP3-003
Abstract
The BOSS project aims at developing an innovative and bandwidth efficient communication system to transmit large data rate communications between public transport vehicles and the wayside to answer to the increasing need from Public Transport operators for new and/or enhanced on-board functionality and services, such as passenger security and exploitation such as remote diagnostic or predictive maintenance. In particular, the BOSS concepts will be evaluated and demonstrated in the context of railway transport. As a matter of fact, security issues, traditionally covered in stations by means of video-surveillance are clearly lacking on-board trains, due to the absence of efficient transmission means from the train to a supervising control centre. Similarly, diagnostic or maintenance issues are generally handled when the train arrives in stations or during maintenance stops, which prevents proactive actions to be carried out.
To achieve this goal, the BOSS project intends to develop a communication system relying on an IP gateway inside the train that will enable the communications both inside the train, for communications inside carriages and for mobile passengers and controllers, and outside the train, mobile in the terrestrial reference frame, with a link towards wireless base stations (e.g. WiMAX, DVB). The BOSS project will consequently work on a dual mobility level, and will work to guarantee a differentiated Quality of Service for the different targeted services. The project partners will also work on video surveillance applications adaptation, in particular via robustification of the existing tools and development of behaviour analysis algorithms to ensure that the passenger security is handled in the best possible way.
As an enhanced level of railway passenger security services is highly demanding in terms of bandwidth, this application thus represents a good case study to validate the BOSS concepts. Moreover, taking advantage of the bandwidth made available both downlink and uplink, wireless communications solutions such as video on demand, internet access, travel information services … which greatly interest travellers, will be integrated in the global BOSS framework via an adapted level of service management.
The BOSS project, with its IP gateway, is willing to offer the mobile train the possibility to inform a control centre both on security, and trains exploitation related issues, and consequently to greatly increase the user protection as well as demonstrating the possibility to offer at the same time video on demand, on-board information and telecommunication services to the travellers. Validation will be performed through on-line tests on train in revenue service.
Focus areas
Efficient wireless interconnection between land and on-board communication for public railway system for a new set of services for security and safety for such systems.

Extend video-surveillance also on-board by providing efficient transmission means from the train to a supervising control centre.
Expected outcome
Architecture to connect indoor (train) and the outdoor world via a common and unique IP gateway.

Video-surveillance for security of passengers and employees by alerting on abnormal events

Sensors to launch alarms and machine functioning state information

Mobile units with wireless access via indoor wireless network (e.g. WLAN)

Wireless access via outdoor network (e.g. UMTS/WiMAX