Finished Project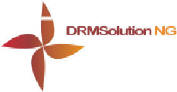 DRMSolution-NG
SIM based OMA DRM v2.0 Services over IMS
Pro

ject Coordinator
Project Consortium
David Lopez Munoz
Telefonica I+D
Spain
e-mail: dlm(at)tid.es

Telefonica I+D, ES
Telefonica Moviles, ES
I2CAT, ES
Vitec Multimedia, FR
Ektacom, FR
Bantry Technologies, IE
Resonate MP4, FR
EMI Music France, FR
This is a "Celtic" project;
Project Key Information

Start date

End date

Budget (total)

Effort (total)

Project-ID

Q2/2007
Q1/2010
4.2MEuro
54.7 PY
CP4-008
Abstract
Digital contents industry has experienced a huge growth during the last years both in fixed and mobile environments, and the expectations are even more optimistic. In addition, both environments are involved in a convergence process where the same value added content could be consumed in a mobile device, a desktop computer connected to internet and a IPTV device.
In this context the piracy, the outstanding main problem of the market of digital contents, becomes even more decisive. The same value added copyrighted content could be stolen and consumed in the different devices.
In order to prevent this situation, several DRM technologies and more DRM providers have emerged for mobile and fixed environment. Most of them are incompatible, creating an entry barrier for final users: confusing the users with this situation and forcing them to pay for the same functionality for each DRM technology of its various devices.
DRMSolutionNG project will deal with this situation. It will develop a DRM solution based on the SIM card for mobile devices, oriented to convergent networks through IMS services and supporting different DRM technologies. Therefore the user will be able to use the same solution to acquire value added protected digital content from any device, allowing real DRM convergence and interoperability.
This solution will enable new business cases that will attract content providers and improve user experience. This new convergent and interoperable use cases will be focused on advanced functionalities of OMA DRM v2.0 and Windows Media DRM technologies, protected streaming distribution, integrated P2P services and content and rights portability between devices.
DRMSolutionNG is an evolution of previous "DRMSolution" Celtic project with enhanced functionalities and innovative value added services over them.
Focus areas
Piracy, remains the main problem of the market of digital contents that becomes even more decisive as convergence progresses and the same content can be consumed in different devices
Expected outcome
This solution will enable new business cases that will attract content providers and improve user experience. This new convergent and interoperable use cases will be focused on advanced functionalities of OMA DRM v2.0 and Windows Media DRM technologies, protected streaming distribution, integrated P2P services and content and rights portability between devices