Finished Project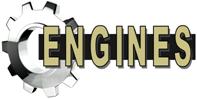 ENGINES
Enabling Next GeneratIon NEtworks for broadcast Services
Project Key Information

Start date

End date

Budget (total)

Effort (total)

Project-ID

January 2010
December 2012
13380 k€
141.6 PY
CP07-005
Pro
ject Coordinator
Jani Väre
Nokia
Finland
e-mail: jani.vare[at]nokia.com

Project Consortium
Nokia
Finland
Univ. Ramon Llull
Spain
Åbo Akademi University Turku
Finland
Thomson Grass Valley S.A.
France
Digita Oy
Finland
UPVLC
Spain
Elektrobit
Finland
Mitsubishi ITE-TCL
France
Media Broadcast
Germany
Teleste
Finland
University of Turku
Finland
Digialist
Finland
Tampere Uni. of Technology
Finland
Univ. del Pais Vasco UPV/EHU
Spain
Turku Uni. of Applied Sciences
Finland
TDF
France
Teracom
Sweden
CNES
France
TeamCast Technology SAS
France
BBC
UK
Dibcom
France
RAI
Italy
Institut Telecom
France
Schneider Finland
Finland
France Telecom/Orange Labs
France
Axel Technologies
Finland
INSA/IETR
France
Enensys
France
Mier Communications
Spain
Integrasys
Spain
Abertis Telecom
Spain
HISPASAT
Spain
Sony Semiconductor & Electronics Solutions
UK
Abstract
The ENGINES project will form a task force to develop the Next Generation Broadcasting standards and their implementation for Fixed Portable, Mobile and Handheld reception. The project will work both on technical proposals for Digital Video Broadcasting project as well as on efficient usage of the latest version of the standards. The project will also generate a PanLab framework for a common lab and field infrastructure mainly for DVB but also for other standards. The project continues the work in line with previous successful Celtic projects WingTV (validation of DVB-H) and B21C (major contributions to DVB-T2 and DVB-SH).
The second generation standard for terrestrial broadcasting DVB-T2 was submitted to ETSI in 2008, and will be taken into operative use during 2010. This second generation system provides about 50% increase of physical layer capacity compared to the previous standards. DVB-T2 is in its first stage targeting for fixed reception. Providing the same or better capacity increase for portable, mobile and handheld broadcasts (DVB-NGH), require new technical concepts, where MIMO is the most promising approach. However, the utilization of MIMO techniques in broadcast scenarios for fixed, mobile and handheld use cases is still not well known, and clearly requires both research and system design work. This work is including channel modelling, system architecture, receiver algorithms, simulations as well as lab and field trials. The project will support the DVB-NGH work, which will start in the DVB Project during Q1 2010. The project will also verify the TFS parts of the DVB-T2 specification and study the use of TFS for DVB-NGH.
The project will also take into account the application level of the systems. The applications define the QoS criteria for the system, and depending on the application, the parameters of the physical level are determined. This will support services providers and networks operators to fast introduce their products after finalization of the DVB-NGH standard.
The ENGINES project objectives are to support the DVB and European industries to keep their leadership position in broadcasting technology and standards worldwide. The project will deliver technical solutions and knowledge enabling partners and 3rd parties to provide next generation broadcasting systems.