Finished Project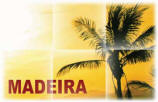 MADEIRA

MADEIRA received the Celtic Excellence Award on February 2008
Network Management based on distributed paradigms

Pro

ject Coordinator
Project Consortium
Liam Fallon
Ericsson Systems Expertise Ltd.
Ireland
e-mail: liam.fallon (at) ericsson.com

Siemens, AT
Uni. Polit. de Catalunya, ES
Ericsson R&D, IE
Soluciones Globales Internet S.A., ES
Ericsson Research, SE
TSSG, IE
Telefonica I+D, ES
This is a "Celtic" project;
Project Key Information

Start date

End date

Budget (total)

Effort (total)

Project-ID

July 2004
June 2007
4.0 MEuro
41.7 PY
CP1-017
Abstract
The goal of Madeira is to provide system technologies for the Network Management environment that are required by Operators to effectively provide high quality network services in the foreseen scenario of vastly increased numbers and technological diversity of network elements and terminals. These components will be focused on an innovative platform enabling different management distribution strategies and catering for effective cooperative management by multiple management systems.
The aims include achieving means to enhance management of operating expenses (OPEX) for operators through reduced requirements for skilled expertise realised by an increasingly self-aware, machine-to-machine centric network management environment. It also intends to explore the promising application of peer to peer computing to provide for more management function execution at the lower levels of the systems hierarchy. While a number of approaches to distributed execution of management function exist and have been deployed commercially, there are drawbacks with these that Madeira will address.
Madeira is a consortium of six organisations highly competent in many aspects of networks, services and associated management. It proposes a project organisation based on eight work packages (WPs) that will produce designs and recommendations at the end of a two-year project. The WPs packages exploring aspects of the Madeira platform include those addressing Architecture, the Platform technology, Self-aware management, Data modelling and management. Three WPs performing case studies that develop prototype applications that test and demonstrate the concepts developed are also planned. Madeira via the eight WP is seriously committed to dissemination and result exploitation.
Focus areas
Technologies for vastly distributed and logically meshed NM System to facilitate self-management and dynamic behaviour of nodes

Enable adaptable services and the management of network elements of increasing scale, heterogeneity and transience and reduce OPEX
Expected outcome
Innovative architectural framework, interface protocols and a reference software implementation

Generate a new set of MDA transformations for dynamically distributed implementations