Eureka Clusters CELTIC-NEXT & Xecs present at the EuCNC – 6&9 June 2023 in Gothenberg, Sweden
This coming 6-9 June in Gothenburg, Sweden, CELTIC-NEXT and Xecs, EUREKA clusters will present at the EuCNC & 6G Summit, the Eureka Network industry-driven clusters programme and the advantages shared between the complementary clusters communities!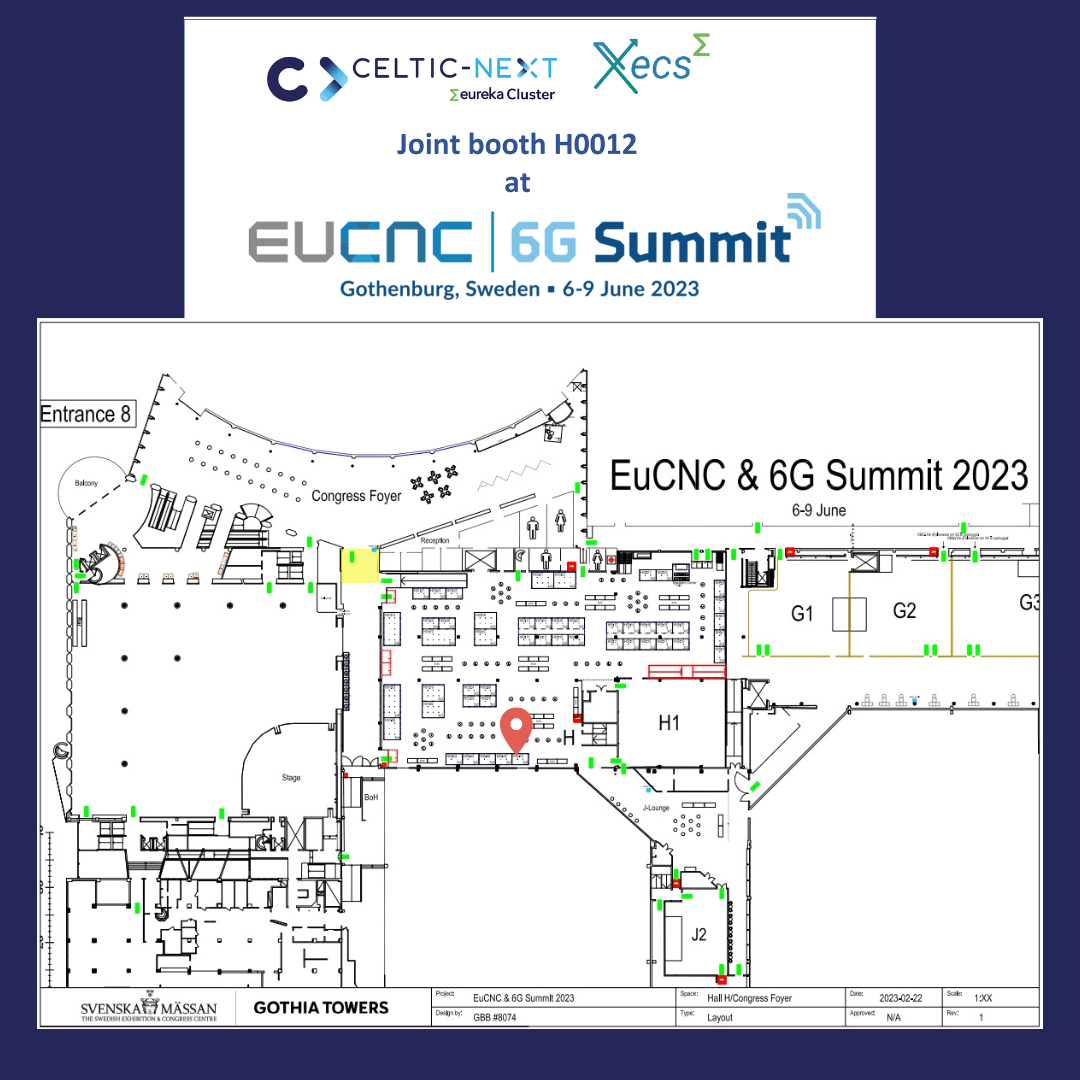 The H0:012 booth will be where their directors will be available to discuss the possibilities of receiving public funding on an international scale! Moreover, the convey session will be the occasion to discover how the two clusters help European projects to their end to keep developing their results towards higher TRLs, and reach stronger and faster to the market.
The two clusters are looking forward to welcoming you at booth H0:012 and discussing your ideas and funding opportunities! (download map here)
Present:
CELTIC-NEXT, Xavier Priem, Director
Xecs, Nadja Rohrbach, Director
Eureka Clusters Programme, TBC
A special session will also be organised Wednesday, 7 June 2023, 16:00-17:30, Room G4: "Bridging the gap to exploitation and deployment"
Session Chair:

David Kennedy (Eurescom, DE )

The Horizon 2020 and the now the Horizon Europe framework programmes have been fostering RD&I initiatives for many years now.
However, there are still many emerging results or deployment opportunities that are not making it to market for commercial exploitation because there is a need for more support post research projects, or to stimulate deployment where the market forces are not strong enough to ensure deployment without support or where the risk of further developments is still too high for private investments only. In many cases there still is a significant gap between public funding support and when the private funding can and will take over. This session explores what support is available and how far support can go while still being precompetitive. […]
More information at https://www.eucnc.eu/programme/special-sessions/convened-session-5/