Celtic-Plus Core Group News
New Celtic-Plus Vice Chairs: Riza Durucasugil and Jari Lehmusvuori
In the Celtic-Plus Core Group meeting on 22 November 2016, the Core-Group members re-elected the Celtic-Plus Chair Jacques Magen and the Vice-Chair Valerie Blavette from Orange. The Core Group Members also elected two new Celtic-Plus Vice Chairs who will strengthen Celtic-Plus governance: Riza Durucasugil from Netaş and Jari Lehmusvuori from Nokia. We are pleased to welcome Riza and Jari !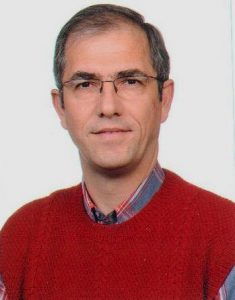 Riza Durucasugil is Innovation and R&D Strategies Director. Previously, Mr. Durucasugil worked in Netaş as Director of Technology Solutions, Software Design Team Senior Manager and Software-Development Manager and Software Designer. He is also the Steering Board Member of ARGEMİP R&D Center's Communication and Cooperation Platform, member of R&D committee of YASED International Investors Association and member of the R&D committee of TUSIAD, the Turkish Industry and Business Association. He graduated in Electronics and Communication Engineering and has a Bachelor of Science degree from Istanbul Technical University.
He has broad management experience in information and communication technologies, technical and business leadership qualifications with 20+ years of hands-on experience in developing strategies and businesses, planning multi-million dollars budget, leading large organizations and proven ability in the development of innovative, cost-effective and competitive business solutions to increase revenue and customer service offerings with establishing high-tech businesses and technology organizations.
Jari Lehmusvuori is a Head of Department at Nokia Bell Labs, the research unit of Nokia, in Espoo, Finland. He is responsible for research and innovation on the future mobile networks architecture with a special focus on the core networks. The main focus is on the 5G mobile networks by applying the latest technologies such as network functions virtualization, software-defined networking and cloud computing. He has long-term experience in the area of mobile networks and systems through his engagement in the research and definition of 3G and 4G mobile systems.
He has been involved in several European research projects, including the role of project coordinator for the Celtic-Plus projects MEVICO and SIGMONA. He and the research team in Nokia Bell Labs are playing a role in the TAKE-5 research project of the 5G Test Network Finland, the Finnish national activity on 5G under the Tekes programme 5thGear.