AI for Verticals: Health, Transportation, Environment, Retail
AI for Verticals: Health, Transportation, Environment, Retail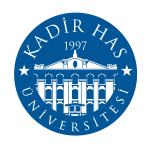 Expertise Short Title
AI for Verticals: Health, Transportation, Environment, Retail
Expertise offered
KHAS-AI is a multidisciplinary research group with members from engineering (Electrical, Computer, Industrial), bioinformatics and data science fields. We are focused on the application of computational intelligence algorithms for the development of smart solutions. The group develops state of the art solutions using machine learning (statistical methods, neural networks, deep learning, CNN and LSTM networks), Big Data processing, embedded IoT systems, network science, and optimization methods for various problem domains such as indoor/outdoor localization, spatio-temporal environmental anomaly detection, segmentation, risk prediction, epidemic modeling, emergency response and disaster relief management. Those activities are complemented by hardware (microcontrollers, wearable gadgets) and software (web and mobile) development. We believe that collaborations with our group can contribute substantially to the development of novel data driven methods for effective smart systems with special emphasis on the problems of the society. The projects carried out by KHAS-AI members are funded by the Scientific and Technological Research Council of Turkey (TUBITAK) and by various industrial partners.
Special Use Cases
Health
• Personalised early risk prediction, prevention and intervention based on Artificial Intelligence and Big Data technologies
• Smart living environments for ageing people
Ambient intelligence
Fusion of environmental, sensor, and enterprise data including images
Anomaly detection
Unsupervised and supervised methods based on data collected in real time. Fusion of statistical, clustering and neural network methods for an expert system.
Expertise key words
B14 eHealth related services and applications
B2 Data Services
B8 IoT related services
C5 Big Data, Data Mining, Reality Mining
C8 Artificial Intelligence
D4 Internet of Things, including Sensors and Wearables
Contact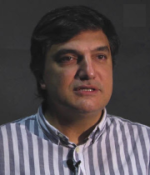 Name:
Arif Selcuk Ogrenci
Company:
Kadir Has University
Type of Organisation:
University
Country:
Turkey
Web:
http://www.khas.edu.tr
Telephone:
+905422834864
Brief description of my Organisation
Founded in 1997 as a private non-profit institution, Kadir Has University (KHAS) is one of the leading mid-size universities
in Turkey. The university, which has seven faculties and three vocational schools, is dedicated to becoming a leader
in university education in Turkey and neighbouring areas. More than 6,000 undergraduate students were enrolled
at twenty-five different departments in the faculties of Engineering and Natural Sciences, Economics, Administrative
and Social Sciences, Management, Art and Design, Communications, Law, and Applied Sciences and at nine different
departments in the vocationals schools.
The university also strives to link research with graduate education through around 1,000 students in its twenty
six Master's and nine Doctoral degree programs in the graduate schools of social sciences as well as science and
engineering. As an outcome of the concrete steps taken since the strategic decision to shift its orientation from
education to research was made in 2006, the university's current research portfolio boasts 318 projects, most of which
are funded by sources other than KHAS. For the last three years, the university has ranked in the top 50 universities in
the University Entrepreneurship and Innovation Index List, prepared by the Turkish Ministry of Science, Industry and
Technology. The university's Innovation and Technology Transfer Research and Application Center (INEO) has been
awarded funding by TÜBİTAK in 2014 for capacity building.
Please complete the form to contact this Expertise Offer