Design Partner
Design Partner
Expertise Short Title
Design Partner
Expertise offered
Semiconductor technology is constantly advancing and clients require expert support to bridge the gap and boost their core business. To help our clients achieve their goals faster, logiicdev leverages its extensive experience and turns technical know-how into practical solutions. Our technical experience spans digital, analogue, mixed signal and RF electronics, EMC, DSP, FPGA, software development (embedded, drivers, application level), advanced PCB layout and simulation, power systems and wireless comunication. This wide experience of diverse technologies is the inspiration for logiicdev's IP.
Expertise key words
Contact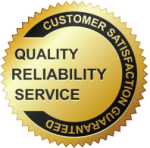 Name:
Katkoria Deepak v
Company:
logicdev eu
Type of Organisation:
SME
Country:
Austria
Web:
https://www.logiicdev.eu
Telephone:
+436764639222
Brief description of my Organisation
Austrian-based high-tech SME company is working on AI-based equipment and FPGA system. logiicdev specializes in Simulation, hardware and software development.
Thanks to the 20+ years worth of working expertise in a variety of electronic disciplines. We have the capability in Power electronics, Power supply, High-speed electronics, and base stations.
We believe in close and long-term cooperation with our partners, as well as holding our customers' hands from the birth of the idea to production and support.
logiicdev creates innovative hardware solutions through design and manufacturing. We turn the impossible into industry-leading achievements, using cutting-edge design, transformative architecture, and novel technology to make electronics smaller, thinner, faster, and more efficient.
We can develop the Hardware solution for sensor, controller, edge computing, IOT, Industry-5, efficient base stations for M2M and prototypes.
Please complete the form to contact this Expertise Offer