digitalization of electrical distribution grids with monitoring, analytics, control, and management of low and medium voltage grids
digitalization of electrical distribution grids with monitoring, analytics, control, and management of low and medium voltage grids

Expertise Short Title
digitalization of electrical distribution grids with monitoring, analytics, control, and management of low and medium voltage grids
Expertise offered
real-time monitoring of low and medium voltage grids
power quality analysis and report (class-A certified)
real-time identification of distribution grid characteristics, e.g. grid topology
estimation, activation, and evaluation of flexibilities at distribution grids
identification and localization of faults in distribution grids
Interested in participating in projects with distribution system operators (DSO) on board.
Expertise key words
Contact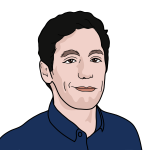 Name:
Omid Mousavi
Company:
depsys
Type of Organisation:
SME
Country:
Switzerland
Web:
https://www.depsys.com/
Telephone:
+41215462305
Brief description of my Organisation
Depsys is a Swiss technology company empowering grid managers to evolve their operations through digital technology. ​
By providing unparalleled intelligence, insight, and control, Depsys enables grid managers to simply and successfully manage their operational transition and to guarantee sustainable electricity for future generations.
Please complete the form to contact this Expertise Offer