Software Device Connectivity Expertise
Software Device Connectivity Expertise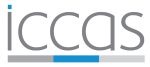 Expertise Short Title
Software Device Connectivity Expertise
Expertise offered
Iccas, from the university of Leipzig can offer:
-medical device connectivity
-digital patient model
-value added services for clinical users
-digital patient record
-Implement hardware into clinical use cases
-Communication Standards for bidirectional communicating automated devices
-emerge new technologies
-modulate the enviroment of sensors to form new technologies
Expertise key words
A1 Networks Elements and Infrastructures
A11 Autonomic / Open Networks / Ad-hoc Networks
B14 eHealth related services and applications
E7 eHealth
Contact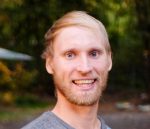 Name:
Albrecht Bloße
Company:
ICCAS, University of Leipzig
Type of Organisation:
University
Country:
Germany
Web:
https://www.iccas.de/en/
Telephone:
Brief description of my Organisation
The Innovation Center Computer Assisted Surgery – ICCAS – is a pioneer in developing computer-aided, integrative technologies and intelligent assistance systems in medicine. It is the interface between clinical requirements and economic implementation of innovative medical products. The main goal is the improvement of therapy methods and work processes to increase patient safety and economic relevant technology.
Please complete the form to contact this Expertise Offer