"Impactful Insights for ICT Industry with Data Driven Solutions"
"Impactful Insights for ICT Industry with Data Driven Solutions"

Expertise Short Title
"Impactful Insights for ICT Industry with Data Driven Solutions"
Expertise offered
As a market research service provider in the ICT sector, we offer comprehensive analysis and insights on market trends, consumer analysis, competitive landscape to help organizations make informed business decisions.
Expertise key words
A9 Network infrastructure and platforms
B10 Smart City related services and applications
D1 Technology foundation
Contact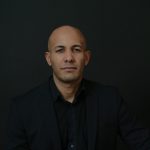 Name:
Moisés Bismarck Medina De León
Company:
MoiLeon
Type of Organisation:
Research
Country:
Germany
Web:
https://moileon.com/
Telephone:
+491626974258
Brief description of my Organisation
We are a group of expertise in special sectors to offer solutions and give answers to some requests. To provide insightful data solutions and at the same time to enhance the quality of different markets. We are a full-service market research and business-consulting company. In addition, we are reviewing any kind of disrupted innovations in any market or industry. "Chemicals & Materials, Health-Tech, Food & Beverage, Aerospace Defense, Electronics, Semiconductors, Information & Communication Technology, Automotive Transportation, Energy Power, High Tech, and more".
Please complete the form to contact this Expertise Offer