IoT, Smart Sensors, AI, Data, AR/VR | Project Researcher
IoT, Smart Sensors, AI, Data, AR/VR | Project Researcher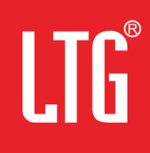 Expertise Short Title
IoT, Smart Sensors, AI, Data, AR/VR | Project Researcher
Expertise offered
Looking for an experienced and innovative technology partner for your energy R&D project? Look no further than our team of expert project managers, developers, and researchers at LTG. With extensive knowledge in IoT, smart sensors, artificial intelligence, AR/VR, and data storage, we have the skills and expertise to help you achieve your energy-related research goals. Our team is passionate about pushing the boundaries of technology and exploring new ways to drive progress and innovation in the energy sector. Whether you need assistance with developing new technologies, optimizing existing systems, or analyzing data, we have the expertise and tools necessary to get the job done. At LTG, we pride ourselves on our commitment to excellence and our ability to deliver results that exceed our clients' expectations. With a focus on collaboration and open communication, we work closely with our clients to ensure that their needs are met and their goals are achieved.
Expertise key words
B2 Data Services
C8 Artificial Intelligence
D4 Internet of Things, including Sensors and Wearables
G7 Smart sensors
I5 Other
K1 IoT
K3 Data storage
Contact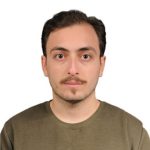 Name:
Berk Kaan Cetincan
Company:
Lider Teknoloji Gelistirme
Type of Organisation:
SME
Country:
Turkey
Web:
https://liderteknoloji.com/
Telephone:
Brief description of my Organisation
Lider Teknoloji Gelistirme (LTG)carries out software, hardware, technology development, and R&D projects for the aviation industry at its facility within the Eskişehir Technology Development Zone (ETGB) with its specialized technical and administrative staff. Following its establishment, Lider Technology Development (LTG) has carried out market recognition and sector recognition activities and accelerated its institutionalization and quality activities. In 2007, it was decided to intensify its efforts in "software development" and in 2008, R&D studies on FPGA technology and VHDL hardware description language were initiated. With these studies, integrated circuit (chip) design, hardware design, and manufacturing capabilities were also gained. Having successfully finalized many R&D projects, LTG is currently working on Industry 4.0, IoT and augmented reality with the TUBITAK TEYDEB-supported and multi-partner IoToPro project for the automotive sector. In addition to these studies, the Graphical Flight Simulator (Procedure Trainer), which is used in the theoretical and flight training of multi-engine aircraft in Civil Aviation training institutions, was developed by Lider Teknoloji Geliştirme in accordance with the needs of Civil Aviation.
Please complete the form to contact this Expertise Offer