Monitoring and Surveying of underground structures (tunnels, mines, caverns, shafts), industrial surveying, geophysical measurements
Monitoring and Surveying of underground structures (tunnels, mines, caverns, shafts), industrial surveying, geophysical measurements
Expertise Short Title
Monitoring and Surveying of underground structures (tunnels, mines, caverns, shafts), industrial surveying, geophysical measurements
Expertise offered
We develop and offer geotechnical monitoring and surveying solutions (systems, software and services) as well as related information technology (e.g. information systems for data management, reporting and alarming; wireless monitoring sensor networks) for infrastructure & mining (esp. for underground construction).
In particular, we manufacture & supply 3d tunnel laserscanners, deformation monitoring systems, geotechnical instruments and provide related services (installation, measurement, data evaluation).
Expertise key words
A2 Mobile / Wireless
B19 Location related services (incl. navigation)
E3 Digital Enterprise including Industry 4.0
Contact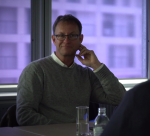 Name:
Klaus Chmelina
Company:
Geodata Ziviltechnikergesellschaft mbH
Type of Organisation:
SME
Country:
Austria
Web:
https://www.geodata.com/en/
Telephone:
+43 664 5484326
Brief description of my Organisation
The GEODATA Group is an innovative, internationally active provider of integrated IT-based solutions and services for measurement and testing technology as well as engineering surveying. As an independent specialised company with many years of experience, GEODATA helps private and public clients sustainably increase their quality, safety and profitability.
GEODATA is a private-owned, Austrian SME founded 1987 as a spin off of the Montanuniversity Leoben and has about 140 employees.
Please complete the form to contact this Expertise Offer