Open Source Exploitation and Ecosystem Development
Open Source Exploitation and Ecosystem Development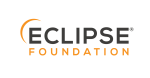 Expertise Short Title
Open Source Exploitation and Ecosystem Development
Expertise offered
Open Source consulting, guidance, & training:
We provide consulting, guidance & training on Open Source aspects: Basics, IP, Business Models, OS in Research Projects, etc.
Open Source exploitation & ecosystem development in research projects:
As partner in research projects we help to implement sustainable exploitation strategies for research results based on our business-friendly Open Source ecosystem.
Expertise key words
Contact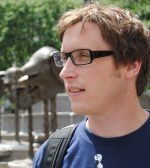 Name:
Marco Jahn
Company:
Eclipse Foundation
Type of Organisation:
SME
Country:
Germany
Web:
https://www.eclipse.org/research
Telephone:
Brief description of my Organisation
Eclipse Foundation Europe GmbH is the European subsidiary of the Eclipse Foundation established to help support and develop the large and growing Eclipse open source community in Europe. Eclipse is a global open source community with over 360 projects, more than 1550 committers, over 275 member organizations supporting the operation of the Foundation, and with an estimated 5 million active developers using Eclipse. Half of the Eclipse user community is located in Europe and half of the member companies are based in Europe.

Eclipse Foundation Europe staff members are specialized in developing the European Eclipse Ecosystem, and helping research projects implement open innovation and disseminate their results as Open Source projects. They participate to European projects such as to different projects like the AGILE H2020-ICT30, CROSSMINER H2020-ICT10, RobMoSys H2020-ICT26, AMASS-H2020-ECSEL, OPEES, and Amalthea4Public ITEA2, APPSTACLE ITEA3 and PDP4E H2020-DS-SC7-2017 projects. They participate in European-based associations such as the German Bitkom to create awareness of open innovation, open source business models, and the Eclipse platform.
Please complete the form to contact this Expertise Offer