CELTIC-NEXT is the Eureka Cluster labelled for next-generation communications for a secured, trusted, and sustainable digital society. CELTIC-NEXT stimulates and orchestrates international collaborative projects in the Information and Communications Technology (ICT) domain. CELTIC-NEXT is an industry-driven initiative involving all the major ICT industry players and many SMEs, service providers, and research institutions. The CELTIC-NEXT activities are open to all organisations that share the CELTIC-NEXT vision of an inclusive digital society and are willing to collaborate to their benefit, aligned with their national priorities, to advance the development and uptake of advanced ICT solutions.
CELTIC-NEXT IN FEW FIGURES
0
COMPANIES & INSTITUTIONS
0
PATENTS DIRECTLY GENERATED
0
PRODUCTS & SERVICES ON THE MARKET
0
SCIENTIFIC PUBLICATIONS
CELTIC-NEXT CORE GROUP COMPANIES
Stay informed about CELTIC-NEXT
Keep up to date with the latest news on your device.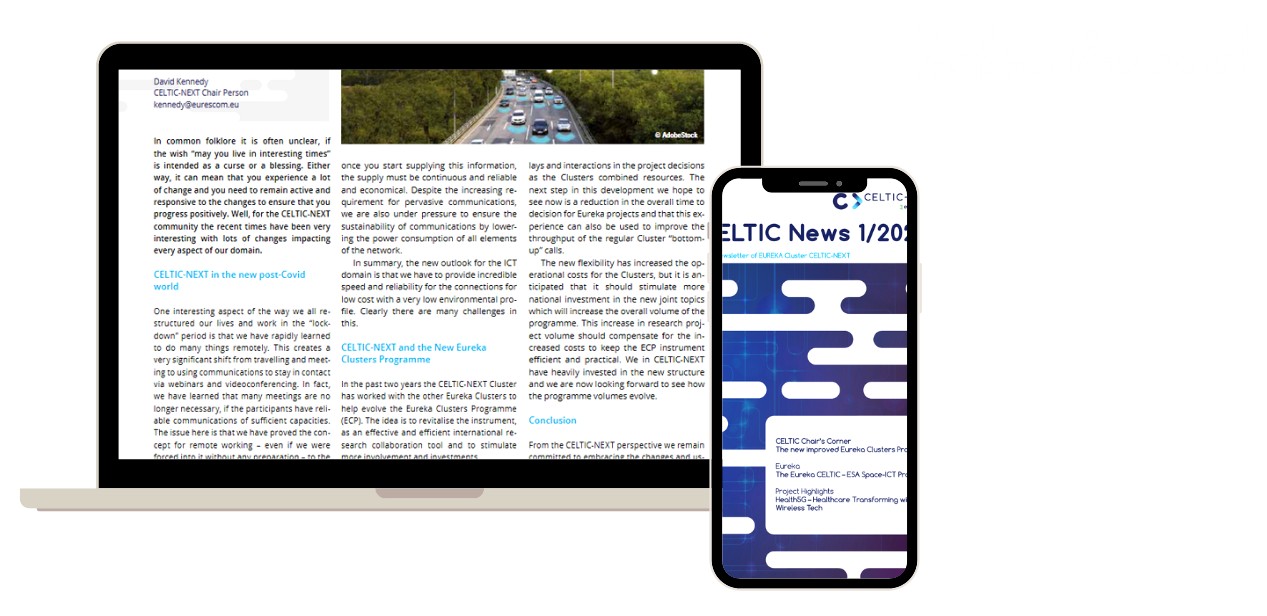 Please subscribe me to your CELTIC-NEXT Newsflash!