Intelligent & Connected Offshore Wind Farm Maintenance Planning Framework (iConnect-OWF)
Intelligent & Connected Offshore Wind Farm Maintenance Planning Framework (iConnect-OWF)
Title of my Project Idea
Intelligent & Connected Offshore Wind Farm Maintenance Planning Framework (iConnect-OWF)
Objective of my Project Idea
Offshore wind farms (OWFs) are complex dynamic systems that depend on atmospheric conditions for energy generation and system operation & maintenance (O&M). In order to undertake effective O&M actions it is necessary to determine weather windows that enable accessibility to the farm. In this context, an updated health estimation of wind turbines is crucial to reduce costs and increase reliability. However, the OWF energy production is surrounded by uncertainties, such as wind speed, sea conditions, as well as the degradation process and interactions between electrical and mechanical components. Hence, remote and online condition monitoring and runtime maintenance planning are vital concepts that can help in the effective O&M planning of OWFs.
One of the main instruments for risk estimation and control is Probabilistic Risk Assessment (PRA). In a PRA, the risk associated with the operation and failure of a system is assessed and contained to an acceptable level. Traditionally, PRA is a design-time exercise. While PRA produces a wealth of information and knowledge about OWF reliability, this information becomes outdated and reduces in its utility during the lifetime of an OWF. This, in turn, compromises the ability for accurate assessment and effective risk control. To address this limitation we propose the development of a continually evolving model-based PRA that is continually updated with the aid of a software risk monitor and maintenance-planning framework. Updates in an evolving PRA reflect aspects of the dynamic nature of an OWF, including configuration and operational changes, and variations in the health of plant components captured through online prognostics & health management models.
The aspirations of this proposal to build the tool that enables the implementation of the presented concepts and develop the underlying cloud-based communication infrastructure and deployment of necessary sensors after an exhaustive data audit of OWFs.
Types of partners being sought
SME, plant operator, research centre
Proposal key words
C8 Artificial Intelligence
E3 Digital Enterprise including Industry 4.0
E9 Smart Energy (incl. energy efficiency)
Contact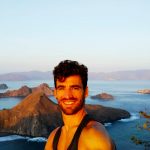 Name:
Jose Aizpurua
Company:
Mondragon University
Type of Organisation:
University
Country:
Spain
Web:
https://www.mondragon.edu/en/home
Telephone:
Please complete the form to contact this Proposal/Idea