RENNE# RENEWAL_ENERGY_CHAIN
RENNE# RENEWAL_ENERGY_CHAIN
Title of my Project Idea
RENNE# RENEWAL_ENERGY_CHAIN
Objective of my Project Idea
What is the main benefit of the idea/proposal?
Traceability system to identify and monitoring clean energy in real time.
What makes the added value?
RENEWAL_ENERGY#CHAIN provides a virtual IDentification to clean energy so consumers know exactly what source of energy they are buying in real time.
RENEWAL_ENERGY#CHAIN allows managing the data in different renewal energy facilities around Europe in order to register the renewable origin of the stored energy.
Such data is recorded on a blockchain platform that validates and guarantees the reliability of the information.
Types of partners being sought
RENEWAL ENERGY GENERATORS RENEWAL ENERGY DISTRIBUTORS RENEWAL ENERGY TRANSPORTATION RENEWAL ENERGY STORAGE RENEWAL ENERGY RETAILERS RENEWAL ENERGY CHARGING INFRAESTRUCTURE RENEWAL ENERGY LARGE CONSUMERS
Proposal key words
A7 Energy efficiency (of networks)
Contact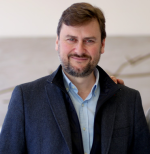 Name:
EMILIO MULET DIAZ
Company:
ACCURO TECHNOLOGY
Type of Organisation:
SME
Country:
Spain
Web:
http://www.accuro.es
Telephone:
+34601398868
Brief description of my Organisation
ACCURO TECHNOLOGY is a SOFTWARE FACTORY specialized in SOFTWARE DEVELOPMENT & DIGITAL PLATFORMS, DATA ANALYTICS, ARTIFICIAL INTELLIGENCE and BLOCKCHAIN.

Please complete the form to contact this Proposal/Idea