Optimal emission-free local public transport
Optimal emission-free local public transport
Title of my Project Idea
Optimal emission-free local public transport
Objective of my Project Idea
In order to achieve environmental friendly public transport, the way to go at the time are electric busses. Many obstacles must be tackled before the operations can be switched to those alternative drives.
We combine research approaches from classic traffic research with advanced machine learning techniques to achieve optimal transport networks for electric busses.
We invite any public tranport provider interested in switching to emsission-free operations to take part in our research pursuit.
Types of partners being sought
public transport planners, public transport providers
Proposal key words
B21 Societal Improvement
C8 Artificial Intelligence
E4 Personal Mobility / Transport / Logistics / Food
Contact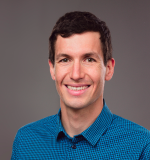 Name:
Samuel Würtz
Company:
Univeristy of Applied Sciences Kempten
Type of Organisation:
Research
Country:
Germany
Web:
https://www.hs-kempten.de/forschung/forschungszentrum-allgaeu
Telephone:
Brief description of my Organisation
Forschungszentrum Allgäu,
is the research department of the University of Applied Sciences Kempten.

It has different interdisciplinary research fields like:
Energy systems, connected mobility, automation technology, health care management
With an annual project volume of 7 million €
Please complete the form to contact this Proposal/Idea