Smart deep edge architecture and systems for beyond 5G (SEAS-B5G)
Smart deep edge architecture and systems for beyond 5G (SEAS-B5G)
Title of my Project Idea
Smart deep edge architecture and systems for beyond 5G (SEAS-B5G)
Objective of my Project Idea
For beyond 5G/6G, the project SEAS-B5G will extend the edge computing paradigm, with a goal of intelligent connectivity, storage and computing anywhere, anytime. It will include micro and moving-edges, which can collaborate and operate intermittently. Ultra demanding applications, such as V2X and mission critical industrial applications will push for ever higher densification. With appropriate incentives, the stakeholders and operators will cooperate to provide resources. Edge nodes will adapt and scale to demands and allow almost zero latency (<5μs). The SEAS-B5G envisages that this solution will dramatically increase the supported throughput with bandwidth savings up to 20% for downlink and 80% for uplink and improve energy efficiency. Moreover, there will be a significant reduction in CAPEX and OPEX (between 30% to 40%). SEAS-B5G will realise the following objectives:
- Provide smart management solutions for cross-domain orchestration and service deployment over edge nodes.

- Provide interfaces for dynamic interworking between inter-domain orchestration and edge nodes. Mobility management will ensure service continuity for users and when edge itself is mobile.

- Extend edge technology to consider collaborative edge nodes. A lightweight micro-edge design will enable low cost, denser deployment. Moving-edge design will make some edge nodes mobile, e.g, installed on a vehicle, a drone or a mobile robot to serve users. AI will provide in-advance situational awareness in case of QoS degradation and dynamic service and content adaptation: distributed edge AI for faster reactivity and global AI for high level configurations and management.

- Design security framework and mitigation strategies against vulnerabilities and attacks on edge infrastructure. The focus will be on resiliency, privacy, data verification and edge-security.
Types of partners being sought
Operators, corporations providing: edge cloud, edge computing services, security
Proposal key words
Contact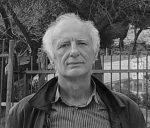 Name:
Jean-Charles Point
Company:
JCP CONNECT
Type of Organisation:
Industry
Country:
France
Web:
https://jcp-connect.com/
Telephone:
Brief description of my Organisation
JCP-Connect SAS is a French SME with a strong technical experience in content delivery solutions, caching and routing technologies. Established in 2002, the company activities are centered about product development, collaborative R&D as well as business consulting. Our product line is currently represented by bandwidth optimization SW, and mobile and fixed data caching solutions. Originally established as technical consulting company, JCP has advised numerous French and other European organizations on EU and national R&D projects setup. Employing highly skilled and experienced people (mostly PhD engineers), JCP is a recognized partner in a number of European and national R&D projects.

Please complete the form to contact this Proposal/Idea