VIRTUOSE – Virtualized Video Services
On 28th of June 2019 at Nokia premises in Madrid, Spain CELTIC project VIRTUOSE showed its excellent project results. VIRTUOSE brought together the right amount of highly skilled resources from partners across Europe to leverage the use of virtualization techniques and cloud services in video service development and deployment. The project creates a balanced partnership between universities, research technology organizations, SMEs, and  industries from five countries: Finland, Spain, Germany, Turkey, and Romania. The consortium is industry – led, by the coordinator Jose Javier Garcia Aranda, from Nokia, Spain. The knowledge and skills of the different partners of the VIRTUOSE project are complementary.
Overview of the VIRTUOSE solutions: Video Analysis- Parking management & Seucurity – Cloud Gaming, multi-party Video Communication – Video transcoding and distribution.
The VIRTUOSE partners are involved in specific use cases, in which virtualization techniques are needed. Overall, the project improved the technological capabilities and knowledge of the partners, and created new business opportunities, while enabling better quality and cost – efficient video services.
The four work areas of VIRTUOSE project are:
Video transcoding and distribution:
A new video distribution service can be set up using containerized applications from the Virtuose service catalog.
Virtuose container management platform deploys the video transcoding and distribution applications to the computing nodes in the cloud. An example service video is transcoded in real-time , streamed over CDN network, and accessed with a HbbTV compatible set-top-box.
Cloud gaming:
New ultra fast coder (LHE) which operates in space domain. The codec is open-source and it has been designed for cloud gaming and with potential for image analysis, which also is part of the project.
Multuparty video-communications:
a scalable service dynamically created though orchestrator, with support for multiple type of clients and includes a new motion based bit-rate optimization technique.
Video analysis:
This part includes an Artificial Intelligent based parking management serviced for guided (& autonomous) driving and security in public transport, with tracking for incidents.

Latest AI based video analytics solutions for smart parking systems shown during the Final Review of the VIRTUOSE project.
The main achievements of the project are:
 First LHE video codec implementation based on space domain and integrated in ffmpeg.
 New methods for video analysis based on Perceptual relevance metrics (at space domain), coming from the first stage of the LHE video codec.
 New approach for object detection base on counting model: allows weakly supervised training with state-of-the-art detection performance (using transfer learning and generation of synthetic training data).
New motion adaptive layer selection algorithm which pro vides continuous video delivery and highly increased QoE especially on high motion activity video streams.
Several algorithms related to object recognition, motion detection and perspective projection and calibration were improved upon and evaluated in for challenging parking lot environments.
Applying virtualization proposal to VoD have significantly advanced flexibility, time-to-market and scalability ofvideo distribution services.
Collaborative platform to easily integrate and access the different video services developed in the project.
The technologies created during the VIRTUOSE project life continue to evolve and the market is adopting some of these solutions such as the case of N-ware (SME cloud gaming company) and new products created by VIRTUOSE partners such as Vehicle location component, Authoring TV tool, LHE coder or auto-scaling videoconference system.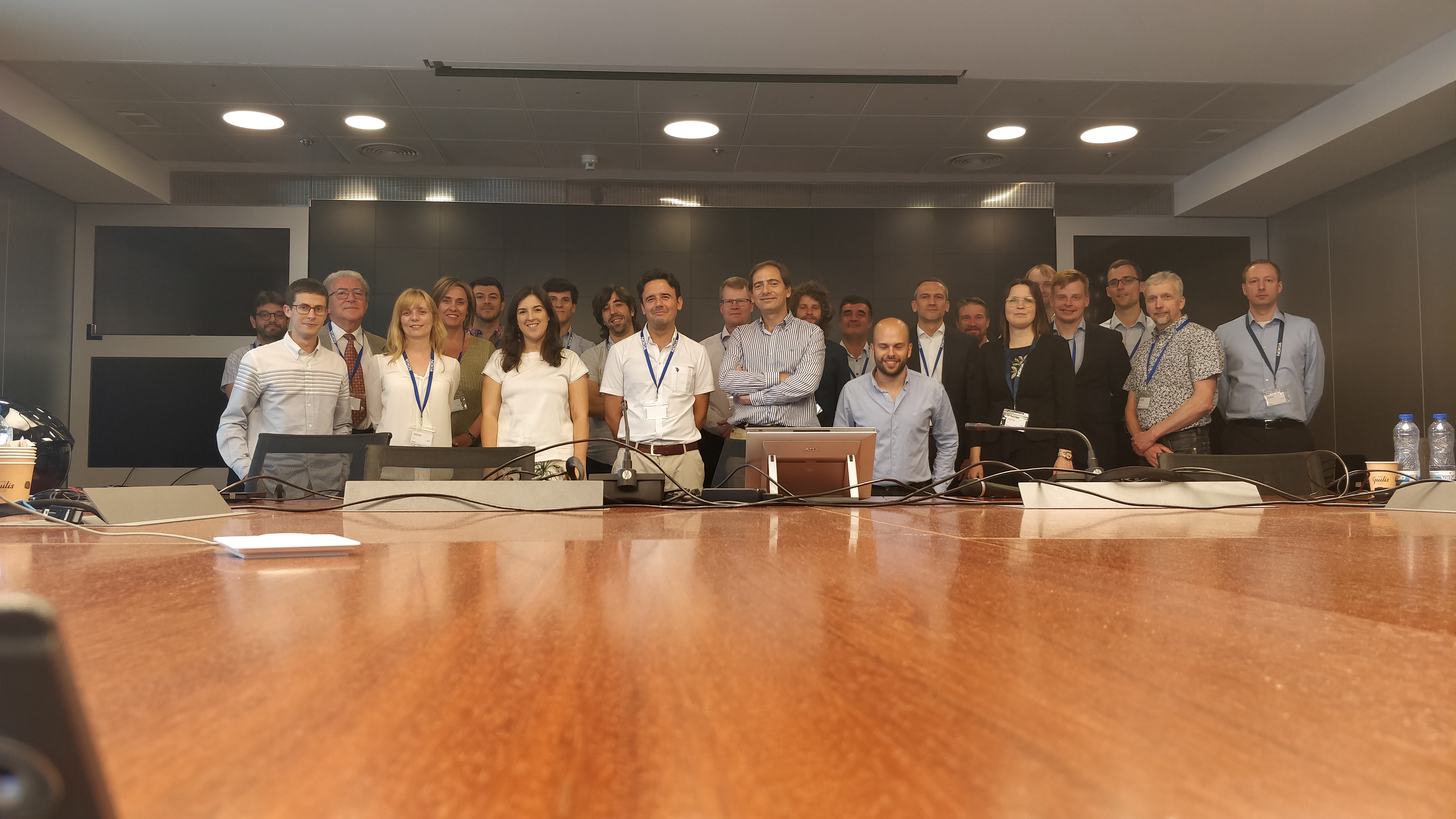 VIRTUOSE Project Consortium