MITSU – Next generation Multimedia efficienT, Scalable and robUst delivery
Seamless and continuous video delivery to users wherever they are and whatever network connection they are using is one of the major challenges for telecom operators and content providers. Market opportunities are pushing toward a very fast deployment of video solutions that are not interoperable and imply an increasing processing complexity. This often causes a decreased quality of delivered video, especially over wireless networks. MITSU has developed a set of technologies that optimize video transmission over heterogeneous wireless networks. Thanks to MITSU end users can get better video quality.
MITSU has focused on the full chain of video delivery, from video sources through encoders, transmission channels, wireless  
networks and up to end user devices. It has developed algorithms and methods optimizing encoding and transmission processes that can dynamically react to the changing network parameters. The project has taken into account video delivery over WiFi, LTE and WIMAX networks. Two main video delivery scenarios were studied: the multimedia scenario where multiple users watch the same video content and the security monitoring scenario, where multiple video sources are delivered in uplink direction and presented to end user.
The Multimedia Scenario focused on the full chain of delivery of video content to end users. It was tested with real users in Spain, where the last mile connection was done over wireless networks. The test-bed contained video encoders and DRM media storage deployed in a cloud environment. The end users received set-top-box devices allowing them to watch videos on their TVs. A monitoring system monitors both the cloud, wireless links and end users devices providing information that can be used to adapt the streaming parameters to optimize the quality.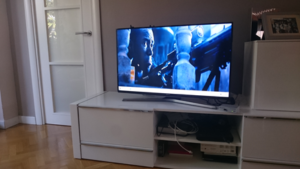 The Security Scenario has been tested in Poland, where monitoring cameras have been placed in different locations in the city of Poznan. Video streams from the cameras were sent to a monitoring centre. The system monitors the link state, the quality of the streams' content and can take the viewer's preferences into account in order to assign more bandwidth to a specific stream in order to increase its quality. Additionally, a mobile monitoring robot has been integrated with the platform, gaining the interest of public authorities.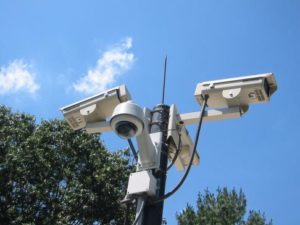 The main innovation of MITSU is the constant QoE monitoring at the end user's premises and introduction of content- and QoE-awareness to the system. This steps beyond the state-of-the-art, where only QoS information is gathered and used and allows for a novel approach to various decision processes, which can benefit from a more complete set of information. This is however not the only possibility, as various MITSU components can be used separately to introduce evolutionary improvements to existing solutions. The companies taking part in the project, besides introducing new products based on MITSU, have also improved some of their existing solutions. The work done by the project has also resulted in contributions to two Quality of Experience related standards and many scientific publications. This underlines the high exploitation potential of MITSU and the benefits for end users, telecom operators, content providers and authorities.
Project web site: https://www.celticnext.eu/project-mitsu/
Public project web site: http://mitsu-project.eu/