Expertise in Blockchain technologies and infrastructure
Expertise in Blockchain technologies and infrastructure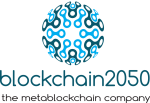 Expertise Short Title
Expertise in Blockchain technologies and infrastructure
Expertise offered
We have experience in designing and building Blockchain backends and cloud services as well as direct to market Blockchain-based software. We have a patented Metadata driven Blockchain application generator environment (Metablockchain) and experience in participating in European programs (e.g. we're a member of the H2020 VPP4ISLANDS project).
Expertise key words
B7 Security, Privacy related services
C4 Security/ safety, trust and identity
D3 Cloud-related
K4 Blockchain
Contact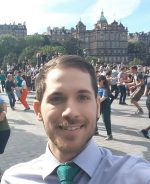 Name:
Aristeidis Tsialos
Company:
Blockchain2050 BV
Type of Organisation:
SME
Country:
Netherlands
Web:
https://blockchain2050.io/
Telephone:
Brief description of my Organisation
Blockchain2050 BV is a dynamic SME that implements the latest improvements in Blockchain technology into secure and innovative solutions with the use of standard open source implementations and provide the needed transparency. Our headquarters is located in CIC Rotterdam the MIT business ecosystem the company is member of Aratos Group. We have offices in Athens,Greece and Sofia,Bulgaria.
Please complete the form to contact this Expertise Offer