HARMONIZED AI & DOMAIN EXPERTISE ON INTEGRATED DATA INFRASTUCTURES FOR MANUFACTURING SYSTEMS
HARMONIZED AI & DOMAIN EXPERTISE ON INTEGRATED DATA INFRASTUCTURES FOR MANUFACTURING SYSTEMS
Title of my Project Idea
HARMONIZED AI & DOMAIN EXPERTISE ON INTEGRATED DATA INFRASTUCTURES FOR MANUFACTURING SYSTEMS
Objective of my Project Idea
We propose a dual approach to address these shortcomings and enable more efficient usage of AI-powered tools within the manufacturing industry
Integrated Design of IoT Network, Data Management and Machine Learning Pipelines:
These modules are usually developed independent of each other, which leads to severe architectural limitations and performance gaps in real applications. As the project consortium, we shall develop novel architectures and methodologies for integrated design of data flow and machine learning pipelines that are suitable for highly automated AI-powered manufacturing systems.
Integration of Domain Knowledge and Physics-Based Models with AI-powered Systems:
Current AI systems are completely data-driven, which increases the amount of samples required for even simple tasks and does not have any robustness or feasibility guarantees in terms of the physics of the environment. Project consortium will develop novel ML methods that can leverage the existing domain expertise and physics-based models to improve the sample complexity and offer robustness guarantees for safe operation of automated manufacturing systems.
Developed ideas will be validated on real-world use cases provided by the industrial partners of the project.
Types of partners being sought
SME, University
Proposal key words
Contact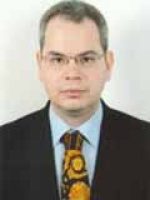 Name:
Onur Tuncer
Company:
Melina Aero
Type of Organisation:
SME
Country:
Turkey
Web:
Telephone:
+905394737766
Brief description of my Organisation
Melina Aero Teknoloji Geliştirme ve Dizayn Bürosu A.Ş. was founded in 2016 within ITU Arı Technopolis. Melina Aero is developing model based design and simulation software for the creation of digital twins of physical systems. One of these software, FlowNetMaster, is used to build digital twins of thermal-fluidic systems. Thermal-fluidic systems cover a broad range from water grids to natural gas pipelines, to heating ventilation cooling and refrigiration (HVAC&R) systems and to power and propulsion systems. It becomes possible to design, simulate and optimize physical systems using aforementioned software solutions. Through the model based design approach both design times and also capital and operational expenditures are all reduced. Furthermore, connectivity of the digital twin created within the software environment with its physical twin opens the possibility for a myriad of applications. We are also focusing on applications on artificial intellegence (AI) and I-IoT (industrial internet of things).
Please complete the form to contact this Proposal/Idea