MEC over NTN (Multimedia Edge computing over NTN)
MEC over NTN (Multimedia Edge computing over NTN)
Title of my Project Idea
MEC over NTN (Multimedia Edge computing over NTN)
Objective of my Project Idea
Our project is related to operation of 5G & Beyond over NTN (Focused on Satellite communications). 5G system functions are operated dynamically and autonomously over Satellite/HAPS when and where required as a function of time, coverage area, Service type, and Network Slicing characteristics. It's based on smart MEC (Multimedia/Mobile Edge Cloud) platform to increase the efficiency of the Satellite resources, RRM management, decrease of latency, and enable global broadband and IoT connectivity economically.
Types of partners being sought
Vendors and Service providers from Telecom industry, AI/ML researchers, MEC or Orchestrator providers, integrators, satellite/space related organizations or vendors
Proposal key words
Contact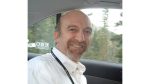 Name:
Peretz Shekalim
Company:
PenteNetworks
Type of Organisation:
SME
Country:
Israel
Web:
https://pentenetworks.com/
Telephone:
+972543108448
Brief description of my Organisation
Provide LTE/5G/5G-advanced solutions for Enterprises and MNOs, include private networks, IoT solutions, 4G/5G Core, E2E orchestrator and network/services analytic tools.
Please complete the form to contact this Proposal/Idea