The Salon de la Recherche
The Salon de la Recherche is a major showcase event, where the French network operator Orange demonstrates its most interesting R&D results that will shape the future of telecommunications in Europe and beyond. It took place from 1st to 3rd December 2016 in Orange Gardens eco-campus in Châtillon near Paris.
39 Projects presented their R&D results and two of them showed achievements from or in relation with the following Celtic-Plus projects:
CONVINCE (Consumption Optimization in Video Networks)
ACEMIND (Advanced Convergent and Easily Manageable Innovative Network Design)
The Celtic-Plus project Convince is running until September 2017. It already issued some results on the optimal placement of controllers in 5G virtualized networks. During the "Salon de la Recherche" Convince  demonstrated their innovative optimization tool that addresses the issue where to deploy SDN equipments in networks. This helps network architects to design cost-effective, efficient and reliable SDN networks.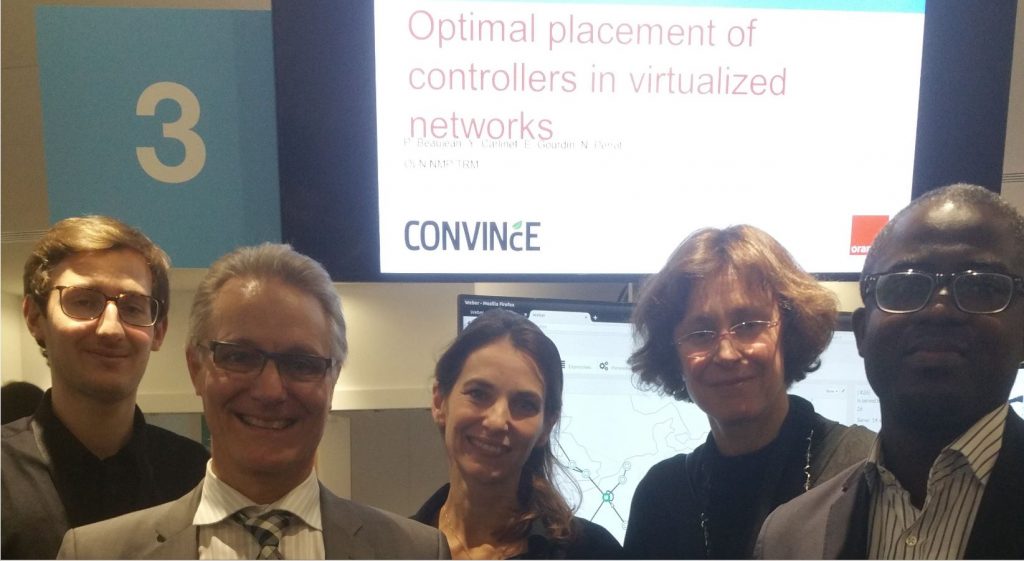 Stand of Celtic-Plus project Convince; From right to left: Serge Bodjrenou (French Public Authority, DGE, Department of Digital Economy), Valerie Blavette (Orange and Celtic-Plus Vice-Chair), Nancy Perrot (Convince Project responsible from Orange), Peter Herrmann (Director Celtic Office) and Valentin Berkes (Convince Project contributor from Orange.
The SDN paradigm brings flexibility to the network management. Deploying a set of SDN controllers that manage a Wide Area Network is still a challenge as this implies to determine the right number of controllers to install and to determine the right locations within the network. The new tool permits to address two SDN applications. First it allows to identify the least cost controller deployment scenario, even in case of multiple controller failures. Second it allows to determine and to visualize the maximal energy gain that could be obtained thanks to a smart load balancing of requests across several geographical distant data centres.
Read more:
About the Celtic Project Convince: https://www.celticnext.eu/project-convince/
About Convince at Orange: http://www.sdlr2016.fr/#/demo/58209a8b3924d4966da3f664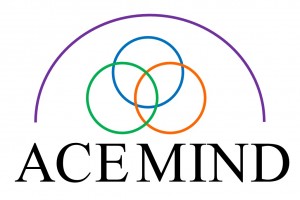 Home Network Traffic Monitoring
The ACEMIND project developed a tool allowing to take a deeper look into home network flows to improve diagnostic, service quality and anomaly detection. Today's home network complexity is increasing with the multiplication of devices, services and connectivity technologies. This makes it difficult for both the user and the operator help desk to solve problems when these occur. ACEMIND developed an efficient traffic monitoring tool that allows to observe and to identify home network flows that is a key aspect for diagnostic and network performance assessment.
The benefit of this technology is twofold: On one hand the user gets better insight on his home network capability, for example advanced parental control. On the other hand the operator gets better insight on home network performance that enables anomaly detection and reparing.
Read more:
About the Celtic ACEMIND Project: https://www.celticnext.eu/your-next-home-management-tool/ , https://www.celticnext.eu/project-acemind/
About the related Orange demonstration: http://www.sdlr2016.fr/#/demo/58297f503924d4966da3f6ff